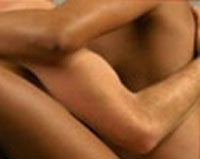 New Mifford, NJ (PRWEB) February 01, 2012
Participants are invited to a passionate, playful and profound exploration of desire, its role in life, and its potential to set people free. In this four-day experiential retreat, participants will draw upon the teachings and practices of the world's mystical traditions to rediscover the deep organismic wisdom of desire, liberate their desire from addiction, judgment, and fear. By breaking through habits of suppressing or indulging desire, participants will learn to harness desire to create lives of passion and joy. Through inner exploration, dialogue, interactive group exercises, breathwork, authentic movement, intimate touch, and erotic play, attendees will support each other in discovering a relationship with desire that heals and fulfills.
The workshop exercises used in the workshop come from an amazing spectrum of mystics: yogis, medieval cabbalists, Buddhist monks, sufi saints, sacred intimates, Toltec masters, Christian mystics – and even the early founders of the twelve step tradition.
All of these mystics recognized desire as the fundamental fact of existence, and devoted their lives to the cultivation and ripening of its transformative and enlightening energies. They recognized that desire, met with fear, judgment, and ignorance, can cause great suffering.
At the same time, they discovered ways to liberate desire by releasing the shame, doubt, and fear that twist and suppress desire. They learned how to meet desire with awareness, love, and courage, and channel it through to greatest gratitude and generosity. As desire is liberated, it can inspire dreams and move people to extraordinary acts of creativity, and open gateways to bliss and illumination.
Your guide on this journey, Hunter Flournoy, is a writer, teacher, pastor and healer in the Toltec tradition, the erotic wisdom tradition of Christianity, and the shamanic healing traditions of the Americas. He has devoted his life to learning from elders, healers, and teachers in the indigenous traditions of curranderismo, the Toltec tradition, the Mayan fire ceremony, and the Lakota inipi, and the mystical traditions of Buddhism, Judaism, Sufism, and Eastern Christianity. He is the co-founder of Amigos de Dios, a mystical Christian fellowship, and has led workshops and ceremonies in awareness, creativity, healing, passionate living and personal freedom for twenty years. He works as a life coach, shamanic healer, and licensed psychotherapist.
The Wisdom of Desire Workshop begins at 5:00pm on Friday, June 29. Please plan to arrive no later than 4:00pm so that you have time to settle in prior to the start of the workshop. If you are taking a bus to Stroudsberg, please inform us of your expected arrival time so that pick-up at the bus station can be arranged for you. The workshop ends after lunch (around 1:30pm) on Sunday, July 1.
Spirit Journeys Mission:
To create opportunities for participants to grow mentally, emotionally and spiritually; to create environments where they can feel safe enough to "step outside of their box" and move towards living a freer, more joyous life.
For additional information on Spirit Journeys' special gay vacations and gay retreats, contact Howie Holben at (800) 754-1875 or visit http://www.SpiritJourneys.com.
###