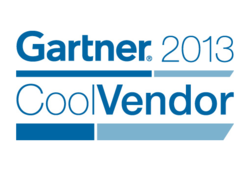 It's a great feeling that Gartner recognizes our efforts in a category we are passionate about
Sunrise, Florida (PRWEB) May 17, 2013
SproutLoud Media Networks, a leading developer of distributed marketing technology that helps take national brands local, has been named one of Gartner's Cool Vendors in Marketing Applications for 2013.
Each year, technology research company Gartner, Inc. uses their Cool Vendors list to shine a spotlight on small companies whose products and technologies are at the forefront of innovation and business impact.
This year's selections exemplify innovative or intriguing technologies or solutions.
"It's a great feeling that Gartner recognizes our efforts in a category we are passionate about," said SproutLoud Founder and CEO Jared Shusterman.
So What Makes SproutLoud Cool?
Gartner's analysts tie SproutLoud's cool factor to its efforts bringing new technologies and automation to the relatively un-automated field of distributed marketing, allowing SproutLoud to "empower the local marketer with localized marketing campaigns and programs provided by and to maintain the corporate brand."
"SproutLoud has always pushed to bring more and better innovation to distributed marketing," said Shusterman, "but the SproutLoud platform is not designed around technology for the sake of technology. We work closely with both major brands and small businesses to develop intelligent solutions that focus on automation, efficiency and ease of use. Being named a Gartner Cool Vendor confirms that we're definitely on the right track."
SproutLoud's solution focuses on support for independent retailers, franchisees, dealer networks, agents, brokers and resellers. The SproutLoud platform supports email, social, local search, PPC advertising, traditional media and direct mail marketing, while providing robust capabilities for co-op fund management, list management, planning and co-branding.
For more information, visit http://www.sproutloud.com.
About SproutLoud
Headquartered in Sunrise, FL, SproutLoud helps brands manage and execute marketing programs, including Social Media, Email, Direct Mail, Local SEO and PPC Advertising, with the local businesses that sell their products and services. Their web-based distributed marketing platform provides marketing services and tools in an easy to use interface, enabling local business marketers to access the materials they need in the media of their choice, customize them, and reach their target audience with brand-controlled messaging.
SproutLoud's marketing resource management solutions adapt easily for agencies and any distributed marketing network, including franchises, retail locations, dealer networks, VAR Programs, field employees/offices, and affiliates. Their platform manages brand compliance, increases speed to market, automates local marketing and co-op fund tasks, and provides robust reporting, empowering marketers with the resources of national brands and making local marketing work smarter.