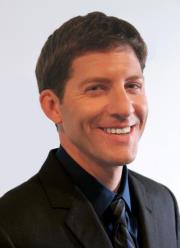 Los Angeles, CA (PRWEB) May 28, 2012
A business that isn't growing along with the constant rise of inflation and costs it is probably dying, according to Dave Lavinsky, co-founder and President of Growthink Inc - a leading entrepreneurial consulting firm that since 1999 has helped over 500,000 entrepreneurs start and grow their own business.
But what, exactly, is growth?
According to Lavinsky, "growth is making progress in narrowing the gap between your vision of the company's future and its present status. It doesn't necessarily mean getting larger, having more people, and more revenues (though it often does)."
"Growth is making progress towards your vision and future as only you can define it," says Lavinsky.
"We also know that your business has several 'parts,' or functions and departments that work together. They don't grow by themselves haphazardly or unintentionally. They have to grow together in an integrated, coordinated way-by choice!"
Lavinsky refers to the following three "Growth Drivers" as the areas in which an entrepreneur can focus their growth efforts:

Market Segments
Products
Lead Generation
He also outlines three "growth strategies" available to choose from:
Expand
Saturate
Diversify
It is these growth factors and strategies that make-up Lavinsky's list of 9 Ways to Spur Business Growth.
But first, Lavinsky believes that in order for the growth of a business to be successful and sustainable, it has to start with marketing knowledge.
"The right marketing knowledge and intelligence will tell you which available market segments can give you the best opportunities for growth, what products will attract and please your customers, and which lead generation channels and messages will bring them to you," he said.
To acquire this intelligence Lavinsky advises encourages entrepreneurs to pay attention to your customers and collect feedback; conduct formal market research surveys, and assess customer demographics.
Lavinsky's 9 Ways to Spur Business Growth after this initial research has been conducted are as follows:
#1 Market Expansion - "Increasing your target market to include more people or a larger geographical area. This is doing more of the same but to reach more people in more places."
#2 Market Saturation - "This means getting a bigger piece of the current pie. Whatever target market you are currently in, you would attract more customers from within it and make them 'yours'."
#3 Market Diversification - "This entails going after additional market segments. If you're selling donuts to walk-in customers, then you might start selling them in the grocery stores or directly to businesses as well (new segments of your market of donut buyers)."
#4 Product Expansion - "Adding more variety to your existing product. An example of this would be Coca-Cola adding Diet Coke, Caffeine-Free Diet Coke, Cherry Coke, etc."
#5 Product Saturation - "This means customizing products-tailoring custom-made goods for individual customers. If you go this route, make sure to raise your prices for the extra value (and work)."
#6 Product Diversification - "This means introducing new product lines. The more you have that might appeal to the same group of people, the more likely it is that they'll buy one of them. You might sell items that complement your flagship product and enhance your customers' experience."
#7 Expanded Lead Generation - "This means advertising through the same channels you have been (magazines, signs, direct mail, etc.) but using more of them (ads in additional magazines, mail to new lists, etc.)."
#8 Concentrated Lead Generation - "This means advertising more often through the channels you already are. You'll reach a higher percentage of the market more frequently to increase response and sales."
#9 Diversified Lead Generation - "Adding a greater variety of lead generation channels and messages that you're not currently using, to reach prospective customers in as many ways as you can."
For entrepreneurs just starting a business or launching a new business model within it, Lavinsky advises to plan and execute on a small scale.
"Once you are farther along and/or are ready to really grow, choose one or more of these 9 growth strategies and focus on implementing them," says Lavinsky.
About Growthink:
Growthink, Inc. is a leading provider of business plan consulting services. Growthink has also developed several training products and tools for entrepreneurs, including The Ultimate Business Plan Template, Venture Capital Pitch Formula, and Crowdfunding Formula. To learn more about Growthink's products and services, call 800-506-5728.