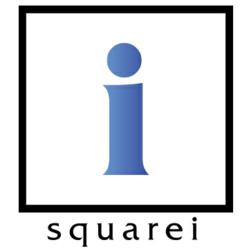 Having Squarei as our development partner on this project means we will have access to the skills and expertise necessary to create a new volunteer management and activity registration system. -Susan Schafer
Fort Collins, CO (PRWEB) October 01, 2012
The City of Fort Collins Natural Areas Department has selected Squarei as its software development partner in an agreement to deliver a new system to enhance operations and community involvement.
Squarei will provide information technology services, including web application development and maintenance services, to support the City of Fort Collins Natural Areas in increasing operational efficiencies and delivering greater information sharing across the community, enabling better management of, and access to, natural areas information and program scheduling. The contract includes a possible extension for maintenance and future development. Squarei secured the contract after a competitive proposal process.
"Having Squarei as our development partner on this project means we will have access to the skills and expertise necessary to create a new volunteer management and activity registration system that will support most aspects of the Natural Areas Department's operations including outreach, volunteer service, public improvements, resource management and enforcement . It's an added bonus that they are a Fort Collins company." said Susan Schafer, Education and Volunteer Coordinator, City of Fort Collins Natural Areas.
Kent Bejcek, who leads Squarei Technologies, said: "We are very excited to have been selected as the strategic partner for the City of Fort Collins Natural Areas and look forward to supporting the development of the organization's web application and other technologies over the coming years. Across the country, we are working closely with many organizations to support their IT transformation while reducing costs using the most innovative and efficient technologies available."
About Squarei
Squarei was founded in 1996. They provide cost effective, user friendly technology solutions. Their capabilities range from design solutions to interactive Internet applications to database driven business process and information tracking systems. Their areas of expertise include mobile, web, database, content management, project management solutions, business process automation, database driven applications, customized e-mail generation, and customer service tracking.
For additional information please call (970) 377-0077 or email info(at)squarei(dot)com