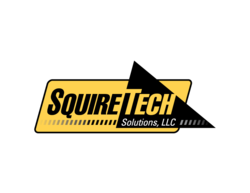 The pCom XL goes beyond any trailer we have seen in the marketplace and with the enhancements to the already globally recognized product line we believe continues to demonstrate our commitment to world class rugged communications platforms
Dallas, TX (PRWEB) September 12, 2012
Squire Tech Solutions, leading tactical satellite service provider and mobile response equipment manufacturer, announced today immediate availability of the Squire Tech Solutions 2013 pCom® XL Tactical Communications Trailer. The 2013 pCom® XL enables Government, Corporate, and other Response Agencies to deploy core infrastructure including phones, video, data, scene lighting, and site power virtually anywhere.
"Since 2008 Squire Tech has manufactured and delivered our pCom® system with one clear objective; Create a platform that will mobilize today's and tomorrow's technology, while keeping the equipment inside safe, stable and operational" stated Michael Zalle, Vice President Sales and Marketing.
The 2013 pCom® XL offers a flexible design, providing immediate deployable self-contained power generator, lighting and communications infrastructure. The pCom's electronics bays have Aluminum extreme environment enclosure controls for humidity, water intrusion, heat, cooling, and air-born particulate filtration. The pCom's® on-board 9,000 – 25,000 watt ultra-quiet power generation system options provides for site power, core communications equipment and powerful scene lighting system. The clean power generation, a 93 gallon internal diesel tank, and an auto-acquire satellite when combined with a 30 foot (up to 50 foot) internally cabled tower creates the ultimate response trailer.
Michael Zale, Vice President Sales and Marketing is very enthusiastic about the new product stating "The pCom XL goes beyond any trailer we have seen in the marketplace and with the enhancements to the already globally recognized product line we believe continues to demonstrate our commitment to world class rugged communications platforms."
Key Features of the 2013 pCom® XL System:

Long Runtime Quite Diesel Power Generation: available in 9,12,20,25 kW
Cage infrastructure for strength on all aluminum enclosures
Dual axle system with quad breaking and enhanced tow stability
Secure I/O panel cross connect, shore power, transfer, and other key control interfaces.
High Power 7000 Lumen LED scene lights with low current consumption, low operating temperature
Quick deploy pneumatic tower system with up to 50'
Power Circuitry Management System including transfer switches, shore power, trickle charge, breaker and fuse panels with upgradability pre-wired
Single Button Auto Acquisition VSAT System up to 2.4 Meter
Secure communications enclosure with 19" racks mounted to vibration isolation with heating, cooling, and diverse power management.
Squire Tech Solution's 2013 pCom® XL is the result of 5 years and dozens of successful pCom® trailer product deliveries. The feature revisions, enhancements, and updates have been driven by customer feedback, long term testing of the infrastructure and reworking of the engineered layout to create further end user application flexibility.
About Squire Tech Solutions, LLC
Founded in 2004, Squire Tech Solutions LLC (Squire Tech) is the leading satellite interoperability services company specializing in managed voice, video, Internet, and data. The company offers a wide range of integrated equipment offerings including the pCom® tactical communications trailer which is the first product of its kind in the industry. Squire Tech remains focused on customer experience, quality of performance and reliability while always ensuring the customer truly has 'Communications Where You Need It'.
Squire Tech Solutions and pCom® are either registered trademarks or trademarks of Squire Tech Solutions LLC in the United States and/or other countries. The names of actual companies and products mentioned herein may be the trademarks of their respective owners.