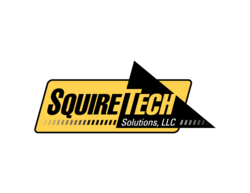 Dallas, TX (PRWEB) August 31, 2012
Squire Tech Solutions, a tactical satellite service provider and mobile response equipment manufacturer supplies service to hundreds of satellite Mobile Responder units in post hurricane response to the first responder teams in Louisiana, Mississippi, Arkansas and other impacted areas.
According to CBS News in three days, the slow-moving storm dumped more than 20 inches of rain completely submerging the affected region, causing flash floods and power outages. At one point in the storm, more than 700,000 were without power.
During post hurricane response when cell phone towers, land lines, power and other utilities are down the first responder teams in the affected areas rely 100% on Mobile Responder units to provide broadband connectivity to the mobile command vehicles. Communication is critical in public safety, rescue and recovery efforts after a storm of this magnitude.
The Mobile Responder package is equipped with a dedicated power cleaning system allowing the unit to function anywhere that crude power generation is available regardless of environmental conditions. Over the satellite link the unit can supply up to 20 phone lines, WiFi, and essential connectivity to the outside world.
Squire Tech Solutions also has over 20 pCom® tactical communication trailer customers that will be deployed to serve 911 emergency offices, family and child registration, and restore communications for first response teams in the region. The pCom® is a self-contained power generator, lighting and communications infrastructure that can run internal networks, provide high-speed internet connection, phone, radio, video or broadcast offering everything needed to manage critical natural disaster recovery efforts.
About Squire Tech Solutions, LLC
Founded in 2004, Squire Tech Solutions LLC (Squire Tech) is the leading satellite interoperability services company specializing in managed voice, video, Internet, and data. The company offers a wide range of integrated equipment offerings including the pCom® tactical communications trailer which is the first product of its kind in the industry. Squire Tech remains focused on customer experience, quality of performance and reliability while always ensuring the customer truly has 'Communications Where You Need It'.
Squire Tech Solutions and pCom® are either registered trademarks or trademarks of Squire Tech Solutions LLC in the United States and/or other countries. The names of actual companies and products mentioned herein may be the trademarks of their respective owners.