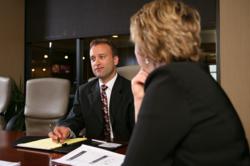 The low investment rates make starting and owning a franchise business a forward-thinking option in today's business environment.
Omaha, NE (Vocus/PRWEB) April 12, 2011
More than 80,000 new jobs and in excess of $10 billion in economic output could be lost in 2011 unless credit flow to franchised small businesses increases, according to a new report just released by the International Franchise Association (IFA).
In spite of a more positive business outlook, a demand for franchise business growth far outpaces the ability of franchise businesses to access financing, according to Small Business Lending Matrix and Analysis, Vol. 3, prepared by FRANdata for the IFA Educational Foundation.
The report says franchise businesses will require $10.4 billion in new lending capital to fulfill 100 percent of the forecasted demand for new and transfer units in 2011, but credit flow may fall short by 20 percent. The statistics are a slight improvement over the estimated gap of 23 percent in 2010 due to four factors.
First, there is now increased investor demand for franchises, unconstrained franchisor capacity for growth, increased lending by banks to franchises from Small Business Administration loan guarantees passed last year and, finally, improved forecasts for economic recovery through 2011 and beyond, according to the report.
That's even better news for an already booming industry. Many industries have experienced flat or even negative growth over the past few years, yet the senior care and home healthcare sectors continue to perform solidly, according to the December 2010 Franchise Business Review. In fact, senior care has been one of the fastest growing franchise segments in recent years, the publication noted.
The Home Instead Senior Care® network, in particular, stands out, according to Franchise Business Review. "The initial investment required to open a single senior care franchise office averages under $100,000 and can be as little as $50,550 with Home Instead Senior Care, which offers one of the lowest initial investments and the potential for one of the highest yield ratios in the group and has also been ranked best in category for franchisee satisfaction since 2007," the publication reported.
"The growing demand for senior care has helped to build senior home care franchising into an appealing industry in which to own and operate a business," said Tim Connelly, director of Franchise Development for Home Instead, Inc., the franchisor for the Home Instead Senior Care network. "The low investment rates make starting and owning a franchise business a forward-thinking option in today's business environment."
For information about senior care business opportunities, register for a one-hour Home Instead Senior Care Franchise Opportunities webinar. The next webinar is scheduled for April 27, 2011, at 1 p.m. Eastern Time.
###