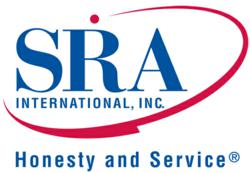 We are very pleased to welcome Bill to SRA, where he will join a capable team to help lead the Company into the next phase of its growth and development.
Fairfax, VA (PRWEB) July 22, 2011
SRA International, Inc., a leading provider of technology and strategic consulting services and solutions to government organizations, today announced that Dr. William L. Ballhaus has been appointed Chief Executive Officer (CEO) and a member of the SRA Board of Directors.
Ballhaus, 43, has significant experience and a strong track record leading large global operations providing services and solutions to government organizations and commercial businesses. He served as CEO, President and a Director of DynCorp International, a global government services provider, from May 2008 until August 2010. From 2003 to May 2008, Ballhaus was President of global defense and security company BAE Systems Network Systems, National Security Solutions and Mission Solutions businesses.
Dr. Ernst Volgenau, SRA Founder and Chairman, said, "We are very pleased to welcome Bill to SRA, where he will join a capable team to help lead the Company into the next phase of its growth and development. He shares our commitment to Honesty and Service, and he has an exceptional track record of leading government services providers similar to SRA. This is an exciting time for our company, and we all look forward to working with Bill as we pursue the significant opportunities ahead."
"Bill brings the operational, financial and leadership acumen that we believe can help us take SRA to the next level as we continue to execute on our current strategic plan," said Julie Richardson, a member of the Board of SRA and a Managing Director at Providence Equity Partners, the majority owner of SRA. "We believe he is a strong cultural fit as well. We are delighted to have him onboard and look forward to working together to create lasting value for SRA and its customers and employees."
Current SRA President and CEO Dr. Stanton D. Sloane is leaving SRA to pursue other opportunities. Volgenau continued, "We thank Stan for his many valuable contributions to SRA over the last four years and wish him the best in his future endeavors."
Ballhaus holds a Bachelor's degree in mechanical engineering from the University of California at Davis and Master's and Doctorate degrees in aeronautics and astronautics from Stanford University, as well as a Master's degree in business administration from the Anderson Graduate School of Management at UCLA. He serves on the United States Geospatial Intelligence Foundation Board of Directors and the UCLA Anderson School Board of Visitors. He is also a Fellow of the American Institute of Aeronautics and Astronautics.
About SRA International, Inc.
SRA is dedicated to solving complex problems of global significance for government organizations serving the national security, civil government, health and intelligence and space markets. Founded in 1978, the company has expertise in such areas as cyber security; disaster response planning; enterprise resource planning; environmental strategies; energy systems and sustainability; IT systems, infrastructure and managed services; learning technologies; logistics; public health preparedness; public safety; strategic management consulting; and systems engineering.
SRA employs approximately 7,000 employees serving clients from its headquarters in Fairfax, Va., and offices around the world. For additional information on SRA, please visit http://www.sra.com.
Forward-Looking Statements
Any statements in this report about future expectations, plans, and prospects for SRA International, Inc. (the "Company"), including statements containing the words "estimates," "believes," "anticipates," "plans," "expects," "will," and similar expressions, constitute forward-looking statements within the meaning of The Private Securities Litigation Reform Act of 1995. Factors or risks that could cause the Company's actual results to differ materially from the results the Company anticipates include, but are not limited to: (i) reduced spending levels and changing budget priorities of the Company's largest customer, the United States federal government, which accounts for more than 90% of the Company's revenue; (ii) failure to comply with complex laws and regulations, including but not limited to the False Claims Act, the Federal Acquisition Regulations, the Truth in Negotiations Act, the U.S. Government Cost Accounting Standards and the Foreign Corrupt Practices Act; (iii) possible delays or overturning of the Company's government contract awards due to bid protests, loss of contract revenue or diminished opportunities based on the existence of organizational conflicts of interest or failure to perform by other companies on which the Company depends to deliver products and services; (iv) security threats, attacks or other disruptions on the Company's information infrastructure, and failure to comply with complex network security and data privacy legal and contractual obligations or to protect sensitive information; (v) inability or failure to adequately protect the Company's proprietary information or intellectual property rights or violation of third party intellectual rights; (vi) potential for significant economic or personal liabilities resulting from failures, errors, delays or defects associated with products, services and systems the Company supplies; (vii) adverse changes in federal government practices; (viii) appropriation uncertainties; (ix) price reductions, reduced profitability or loss of market share due to intense competition, including for U.S. government contracts or recompetes, and commoditization of services the Company offers; (x) failure of the customer to fund a contract or exercise options to extend contacts, or the Company's inability to successfully execute awarded contracts; (xi) any adverse results of audits and investigations conducted by the Defense Contract Audit Agency or any of the Inspectors General for various agencies with which the Company contracts, including, without limitation, any determination that the Company's contractor management information systems or contractor internal control systems are deficient; (xii) difficulties accurately estimating contract costs and contract performance requirements; (xiii) challenges in attracting and retaining key personnel or high-quality employees, particularly those with security clearances; (xiv) failure to manage acquisitions or divestures successfully (including identifying and valuating acquisitions targets, integrating acquired companies), losses associated with divestures or the Company's inability to effect divestitures at attractive prices and on desired timelines; (xv) inadequate insurance coverage; (xvi) pending litigation and any resulting sanctions, including but not limited to penalties, compensatory damages or suspension or debarment from future government contracting and (xvii) the effect of the announcement of the Merger on the Company's business relationships, operating results and business generally.
Actual results may differ materially from those indicated by such forward-looking statements. In addition, the forward-looking statements included in this report represent the Company's views as the date of this report. The Company anticipates that subsequent events and developments will cause the Company's views to change. However, while the Company may elect to update these forward-looking statements at some point in the future, the Company specifically disclaims any obligation to do so. These forward-looking statements should not be relied upon as representing the Company's views as of any date subsequent to date of this report.
# # #