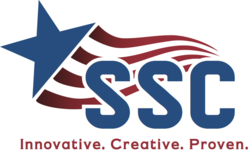 "The Republican Party's mantra is lower taxes and less government. We can't abandon our brand image and core message..." - Buzz Jacobs, Co-Founder, SSC
Tampa Bay, FL (PRWEB) January 03, 2013
Today, the national GOP media firm SSC (http://www.SSCads.com) offered to produce 'free' TV ads for any Republican Member of Congress who voted against the fiscal-cliff deal.
"The Republican Party's mantra is lower taxes and less government. We can't abandon our brand image and core message, and then expect people to vote Republican," said Buzz Jacobs, Co-Founder of SSC.
He continued, "We want to do our part to support any Republican who voted against the fiscal-cliff deal."
SSC is a national media and communications firm that has produced TV commercials, web videos, and radio ads for Tea Party candidates, the Republican National Committee, state Republican Parties, and conservative U.S. Senate, congressional, gubernatorial, and lower ballot candidates across the United States.
A sample of SSC's ads can be viewed here: http://www.SSCads.com/portfolio.
In regard to this offer, SSC staff will work closely with each campaign's legal counsel to ensure full compliance with all federal election laws. For more information, please contact our Tampa Bay office.
###