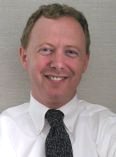 In addition to the sciences, a role exosts for almost every discipline and background to successfully address the impacts of climate disruptions.
Washington, D.C. (PRWEB) December 31, 2011
The National Council on Science and the Environment's 2012 conference on "Environment and Security" is scheduled for January 18th to 20th in Washington, D.C. Ed Saltzberg, Director of The Security and Sustainability Forum, recently interviewed NCSE's Executive Director, Peter Saundry, about the impacts on society from climate disruptions and how they will be addressed at the conference. Here is a link to the recorded interview and to more information about the NCSE conference.
Why should anyone interested in climate disruption and methods to mitigate and adapt to the extreme weather-related events such as more frequent and intense hurricanes and floods, and growing impacts on climate, food and water make it to this event? Saltzberg reports three primary reasons.
1. Expertise of the panel: Hear global scientific and policy leaders engage in meaningful discussions.
2. Currency of the topics: Participants are exposed to the full range of security threats from climate disruptions and what is being done or can be done to address them
3. Opportunities to participate: The conference sessions are educational for students and the general public, but also through provoking for the professional.
He also notes in the interview that the registration fee is priced so students can afford to attend and get involved in the solutions.
Liste n to the interview for Saundry's very substantive discussion of climate disruption, as a preview to the NCSE Conference.
The National Council for Science and the Environment (NCSE) is a non-profit organization dedicated to improving the scientific basis of environmental decision-making.
About the Security and Sustainability Forum: SSF is an educational membership organization that convenes global experts through free webinars and other venues to address important impacts of climate disruptions and other destabilizing environmental threats to society. See the attached flyer for information about our Promotion Partners Program.
###