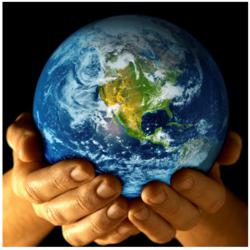 I learned so much from the webinars. Please keep them up.
Washington, D.C. (PRWEB) November 28, 2011
The Security and Sustainability Forum announced free access to its acclaimed archive of education videos featuring panels of global experts addressing existing and emerging threats to society and the environment from a changing climate.
Learn from the experts through the Security and Sustainabilty Forum's free educational seminars including, among many others:

Lynn Scarlett, former Deputy Director of the Department of Interior lead a session on infrastructure adaptation
Ed Pinero, Veolia Water North America's Chief Sustainability Office address global water issues
Peter Gleick President of the Pacific Institute for Studies in Development, Environment, and Security address international social impacts of water scarcity
Jay Knott, former AID Mission Director in Jordan discuss the factors preventing food security
Access is offered thorugh a free membership program that will include other benefits such as access to a resource library, a business opportunities marketplace, student internships and affiliate discounts.
Register on the SSF Membership Page.
In its 90 minute seminars the experts explain the issues and discuss the policy, technology, collaboration and governance best practices and additional research needed to mitigate and adapt to a changing climate.
About The Security and Sustainability Forum: SSF's Adaptation and National Security Webinar Series is designed to assist managers, decision makers and professionals from government, industry and academia, and non-governmental organizations better understand and promote effective measures to adapt to the physical, environmental, economic and political security threats of a changing climate.
The Security and Sustainability Forum seminars are educational for students and the general public, and thought provoking for environmental professionals, and government and industry policy makers. The Live Seminars are Free and open to the public. Streaming access to the archive of recorded seminars is restricted to SSF members
###