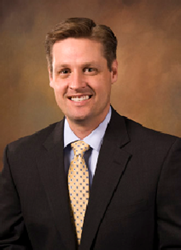 If you only had $700 per month to live on, and you could not have assets more than $2,000, Would you be able to have a place to live, clothes, shoes on your feet and food to eat?
Charlotte, NC (PRWEB) March 27, 2014
Advocacy is defined as the act or process of supporting a cause or proposal by the Merriam Webster Dictionary. An Advocate is a person who writes or speaks on behalf of another.
Ryan Platt, a pioneer in the field of special needs planning suggests, "In this time of budget shortfalls at the federal and state levels, those individuals in our society who are at the most risk of losing life sustaining benefits need organizations and concerned citizens to advocate on their behalf. A high percentage of Individuals diagnosed with a developmental disability receive services from federal, state and local governments that help to provide them a roof over their heads, transportation, a small amount of monthly income (a little over $700 per month at the most) in order to pay bills and feed themselves, as well as caregiving services that are essential for living in safe environments.
Ask yourself a question, 'If you only had $700 per month to live on, and you could not have assets more than $2,000, Would you be able to have a place to live, clothes, shoes on your feet and food to eat?' The answer is no for most of us," states Ryan Platt, Founder of A Special Needs Plan and creator of SpecialNeedsKnowledge.org. Platt continues, "but for 8 million of our most vulnerable citizens that is what they have to live on. Unfortunately, even that meager lifestyle is in danger of being cut further due to budget cuts at State Levels that are decreasing services to this population of folks."
Earlier this month, a ray of sunshine for those citizens with Developmental Disability peaked through the threatening clouds of service cuts. On March 7, 2014 U.S. Sens. Sherrod Brown (D-OH) and Elizabeth Warren (D-MA) introduced legislation that would strengthen Supplemental Security Income(SSI) benefits for the most vulnerable Americans, including elderly, disabled, and blind Americans, and 1.3 million children. The Supplemental Security Income Restoration Act would increase allowable income and resource levels to their intended values and index them to inflation. This would be the first increase to these values since 1989.
"It is about time that our federal government has thrown a life raft to individuals with Developmental Disabilities. It is sad that these folks standard of living has been decreasing for 25 years without even a second glance from lawmakers. This proposed legislation will certainly allow our fellow citizens with Developmental Disabilities the opportunity to improve their lifestyle and actually save money above the current $2,000 limit. I only hope that Senator Brown and Senator Warren's colleagues have the same heart to help improve the lives of our most vulnerable citizens," says Ryan Platt.
If you would like to learn more about this proposed bill please click here.
More about A Special Needs Plan:
A Special Needs Plan is a special needs planning firm founded in the belief of L.I.F.E.-Lasting Independence For Everyone™. They are an advisory firm with a mission of helping more than a million families secure that Independence throughout their child's life.
To learn more, visit aspecialneedsplan.com or http://www.specialneedsknowledge.org.