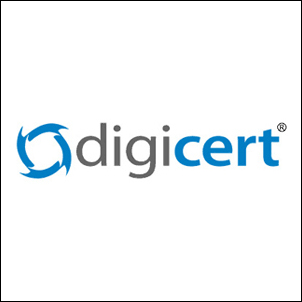 There's no shortage of SSL terminology out there
Lindon, UT (PRWEB) April 3, 2007
Today DigiCert, a US-based Certification Authority specializing in High-Assurance SSL, announced that its new "Unified Communications Certificate" is now available. Working closely with Microsoft, DigiCert has assisted in the deployment of this flexible and innovative new type of SSL Certificate.
UC Certificates provide the flexibility needed to deploy the new Domain Security features of Microsoft's Unified Communications products such as MS Exchange Server 2007 and Live Communications Server. One single UC Certificate can protect all of your sensitive communications over HTTPS, SMTP, POP/IMAP, IM, Electronic Fax, and even VOIP.
"There's no shortage of SSL terminology out there," says Paul Tiemann, DigiCert's Director of CA Operations, "but behind all the buzzwords there are just two kinds of ssl certificates: Single Named and Wildcard certificates. I like to think of the UC Certificate as a hybrid which blends the strengths of both."
Tiemann explained further, "Named certificates are issued to exact server names, such as http://www.domainִcom. In contrast, a Wildcard certificate such as *.domain.com could cover any matching name, for example: http://www.domainִcom, mail.domain.com, and intranet.domain.com. Wildcard certificates offer great flexibility, but some people might view that flexibility as a risk. Single Named certificates are limited to an exact server name, which does provide more control; however, they become very tedious in large numbers because you have to order, install and renew them individually."
DigiCert's Unified Communications Certificates offer a "best of both worlds" balance between flexibility and control. UC Certificates cover multiple exact server names in one certificate. Each UC Certificate contains the "Subject Alternate Name" field, a long-overlooked capability of SSL. The Subject Alternate Name field can contain a list of exact server names to be accessed securely, even if they belong to different domains, something that a Wildcard certificate cannot do. To illustrate, you could use a single UC Certificate to cover the following:
• mail.buy-widgets.com
• mail.buy-widgets.local
• owa.buy-widgets.com
• http://www.buy-widgetsִcom
• http://www.sell-widgetsִcom
DigiCert provides a feature-rich, yet simple-to-use, web-based PKI Certificate Manager, giving you the flexibility to remove, change, and/or add any names listed in the certificate and reissue it at any time. As with DigiCert's Wildcard certificates, each DigiCert UC Certificate comes with an Unlimited Server License, meaning you don't have to pay extra to install the certificate on additional servers. Savings can be substantial, especially for large organizations with multiple server configurations spanning multiple domain names. For more information, visit http://www.digicert.com/unified-communications-ssl-tls.htm
About DigiCert®
DigiCert is a US-based commercial CA specializing in High-Assurance SSL Certificate and Identity Assurance Services globally, to a variety of sectors including business, education, and government. DigiCert is a WebTrust certified certificate authority and a member of the CA/Browser Forum and the World Wide Web Consortium (W3C). DigiCert provides its customers with innovative products at value pricing and is committed to exemplary support.
###