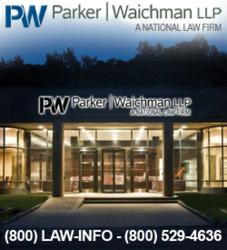 ...there is clear and concerning evidence of risk with the use of the SSRI antidepressants by pregnant women
(PRWEB) November 01, 2012
Parker Waichman LLP, a national law firm dedicated to protecting the rights of victims injured by defective drugs, is notifying the public about the risks associated with selective serotonin reuptake inhibitors (SSRIs). This class of antidepressants, which includes medications such as Paxil, Prozac, Zoloft and Lexapro, has been associated with an increased risk of birth defects and complications. Now, a recent study published on October 31st in Human Reproduction further suggests that use of the drugs may be too risky in women who are planning to become pregnant.
The study evaluated the risks and benefits of SSRI usage during pregnancy by reviewing data from past research. According to the authors, it is already known that taking SSRIs during pregnancy are linked to higher rates of pregnancy loss, preterm birth, pregnancy complications, neonatal issues and long-term neurobehavioral abnormalities. The antidepressants may also be associated with lower success rates among women undergoing treatment for infertility. After further review, the authors stated that SSRIs may present an increased risk of miscarriage, birth defects, preterm birth, newborn behavioral syndrome, persistent pulmonary hypertension of the newborn and possible long-term neurobehavioral effects.
Among these complications, the authors found that preterm is "the most pressing obstetrical complication." In fact, over 30 studies pointed to an increased risk of early delivery among women taking SSRIs. This is important, considering that fact that babies born before 37 weeks tend to have more health problems, said senior author Adam Urato, MD, Chairman of Obstetrics and Gynecology at MetroWest Medical Center and a Maternal-Fetal Medicine specialist at Tufts Medical Center. Long-term SSRI use also appears to correspond with low birth weights, with an increased incidence of birth weight falling below the 10th percentile. Increased rates of respiratory distress were also noted.
The side effects associated with using SSRIs during pregnancy may have implications that persist through infancy or longer. Researchers discussed one study, published in 2006, where children who were exposed to antidepressants in the womb were 30 percent more likely to have Newborn Behavioral Syndrome, which often presents as persistent crying, jitteriness and difficulty feeding. Meanwhile, a study by Kaiser Permanente found that children subject to SSRI exposure had double the risk for autism spectrum disorders.
Dr. Urato said there were three main points to take away from the research. "First, there is clear and concerning evidence of risk with the use of the SSRI antidepressants by pregnant women, evidence that these drugs lead to worsened pregnancy outcomes. Second, there is no evidence of benefit, no evidence that these drugs lead to better outcomes for moms and babies. And third, we feel strongly that patients, obstetrical providers, and the public need to be fully aware of this information."
Parker Waichman LLP is offering free lawsuit consultations to victims of SSRI Antidepressants side effects. If your child suffers from a birth or heart defect and you think an SSRI Antidepressant could be to blame, please contact their office by visiting the firm's SSRI Antidepressants side effects page at yourlawyer.com. Free case evaluations are also available by calling 1 800 LAW INFO (1-800-529-4636).
Contact:
Parker Waichman LLP
Gary Falkowitz, Managing Attorney
(800) LAW-INFO
(800) 529-4636
http://www.yourlawyer.com