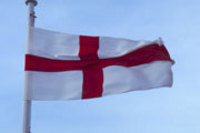 (PRWeb UK) April 14, 2010
St George's Day is fast approaching and celebrations will begin April 18 this year. Events will be going on through the week and following weekend so find a great way to celebrate near you.
There will be events and celebrations up and down the country so to find the best regional events look no further than this St George's Day guide from Enjoy England.
South East:
In London, a full week of events will run from the 18th to 26th of April and will include parades, food festivals and free musical and theatrical events. There are plenty of traditional activities that will interest the children and Shakespeare's Globe Theatre will also be offering a free family event from 12 noon to 5 pm in a joint celebration with Shakespeare's birthday.
Essex will play host to a jousting tournament at Cressing Temple, the last vestige in England of the Knight's Templars who fought during the Crusades. It was during this historic time that Richard I adopted St George as England's patron saint and to get into the medieval spirit there will be plenty of traditional sports and activities for the whole family to enjoy.
Hastings, one of the most historic places to visit in all of England, is another ideal destination for St George's Day in south east England. Ever since the Norman invasion in 1066, Hastings has been a major element of English history and on the 25th and 26th of April, Hastings will burst into life once again. Get involved in the skills of the past and try your hand at archery, sword fighting and knights training on Hastings' historic fields.
Midlands:
From the 23rd celebrations will commence at Ironbridge Gorge in Shropshire. There will be reenactments, musical festivals and traditional British dinners. A special reenactment of the St George legend will be performed by The Prince Albert Players and will certainly be a sight to behold.
A short journey east will have you in Birmingham where on the 25th of April a live music concert will be held. Victoria Square in the centre of the city will host the event which will also have fun rides for children, making it the perfect kids days out. Nearby Chamberlain Square will also be hosting a number of historical and traditional events such as sword fighting and traditional folk dancing. Work up an appetite and you can tuck into a royal feast of roast pig and old English beer.
North East:
The historic Richmond Castle in North Yorkshire will also host a number of historic and traditional events. Built in the 11th century by William the Conqueror the castle was built to restore order to the unruly northern regions. During the celebrations on the 25th and 26th of April costumed storytellers will regale spectators with the legend of St George and his contemporaries. What better location to celebrate the history of England than its oldest Norman fortress.
# # #