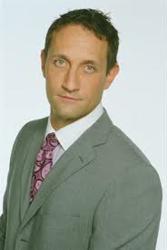 It's in everyone's best interest to make our roadways safer for everyone, including motorcyclists. With 900,000 licensed motorcyclists in Missouri and Illinois, we need to do all we can to ensure their safety.
St. Louis, Mo. (PRWEB) May 24, 2013
Drivers of all types of vehicles must follow traffic laws and learn to share the road safely with motorcyclists, accident attorney Zane Cagle said today as he offered support for Motorcycle Safety Awareness Month.
"When drivers fail to pay attention or follow the law, accidents can happen and people get hurt," said Cagle, founder of The Cagle Law Firm, which focuses on personal injury cases in Missouri, southern Illinois and Kentucky. "When accidents involve negligent drivers who collide with motorcyclists, the impact is even greater since motorcyclists don't have steel around them for protection. That's why it is so important for drivers to be on the lookout for motorcycles in addition to other cars."
This May has been named Motorcycle Safety Awareness Month 2013. The National Highway Traffic Safety Administration (NHTSA) is using the month of May to urge all motorists to take safety steps, share the road and be extra alert to keep motorcyclists safe, particularly as the summer riding season begins.
"At The Cagle Law Firm, we praise any efforts to improve safety for those who enjoy riding motorcycles," Cagle said. "Campaigns like these show the importance of obeying the rules of the road and also call attention to the different types of vehicles we have on our roadways. Awareness and education can save lives."
Cagle also pointed out resources that the NHTSA and the National Safety Council (NSC) have made available to support Motorcycle Safety Awareness Month and raise awareness for cars, trucks and motorcycles sharing the road.
The NHTSA campaign includes reminders that motorcyclists have the same rights, privileges and responsibilities as other vehicles and encourages motorists to be on the alert for motorcycles. It also reminds motorcyclists to make themselves visible to other drivers and take safety measures, such as wearing a helmet, which saved 1,829 motorcyclists' lives in 2008.
The NSC reports that many crashes occur because motorcycles are hidden in a vehicle's blind spot. The council encourages drivers to make a visual check for motorcyclists, take extra care when going through intersections, allow greater following distances behind motorcycles and avoid splitting lanes with motorcycles.
For motorcyclists, the NSC recommends positioning the motorcycle in the lane in such a way that they avoid fellow motorists' blind spots, avoiding riding in poor weather conditions, and using turn signals for every turn or lane change.
"The recommendations from the NHTSA and the NSC are good advice for all drivers and great ways to improve safety. It's in everyone's best interest to make our roadways safer for everyone, including motorcyclists," Cagle said. "The NHTSA reports that 4,612 motorcyclists were killed in traffic accidents in 2011 in the United States, representing 14 percent of all traffic fatalities. And 81,000 motorcyclists were injured. With 900,000 licensed motorcyclists in Missouri and Illinois, we need to do all we can to ensure their safety."
One of the most important ways to encourage drivers to share the road with motorcyclists is to make sure negligent drivers are held responsible when they cause accidents with motorcycles, Cagle said. He urged victims of motorcycle accidents to seek legal advice from a qualified personal injury lawyer such as those at The Cagle Law Firm.
"Our attorneys have the experience and knowledge to help victims of motorcycle accidents at the time they need it most," he said. "We take steps to hold the negligent party responsible and help victims recover compensation for expenses like medical bills, physical therapy and lost wages."
About The Cagle Law Firm
The Cagle Law Firm, with offices in St. Louis, advocates on behalf of victims of motorcycle accidents that were caused by other negligent motorists in Missouri, southern Illinois and Kentucky. Our experienced personal injury attorneys also concentrate on practice areas such as product liability, birth injuries, chemical inhalation, dangerous drugs, workplace accidents, premises liability and wrongful death. The Cagle Law Firm's office is located at 211 North Broadway, Suite 2420, St. Louis, MO 63102-2793. Our local phone number is (314) 276-1681. To find out how we can help you, call us toll free at (800) 635-3302 or fill out our online contact form.