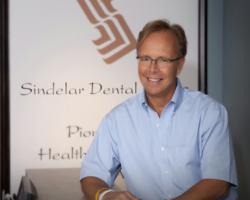 Sleep disorders are a contributing factor to many health ailments.
St. Louis, MO (PRWEB) September 04, 2012
Dr. Dan Sindelar, current president of the American Academy for Oral Systemic Health, announces a breakthrough in sleep apnea diagnostics for residents of the St. Louis area. Dr. Sindelar hopes to help some 85% of St. Louisans who suffer from undiagnosed sleep apnea. Dr. Sindelar now offers ARES™ home sleep testing as an exciting option for patients who have not been tested because of cost and privacy concerns.
Upwards of 80 million Americans are conflicted with some sort of sleeping disorder. Sleep apnea affects one in four men and one in ten women. A recent study by University Hospitals Case Medical Center's Seidman Cancer Center and Case Comprehensive Cancer Center at Case Western Reserve University found a strong correlation between lack of sleep and biologically more aggressive breast cancer (see also http://www.medicalnewstoday.com/releases/249563.php).
"Undiagnosed sleep apnea is a major contributing factor to a large number of ailments affecting St Lousians," commented Dr. Sindelar. "Being tired throughout the day, while bothersome, is a minor concern. Sleep apnea is a contributing factor to rapid weight gain and impairs the recovery and rejuvenation of the brain, heart and body organs."
The benefits to ARES™ in-home sleep apnea testing include cost savings, comfort, convenience and the privacy of in-home testing. Most insurance companies and Medicare cover ARES™. Compared to traditional lab studies, in-home testing saves between $600-800 in copay-related patient expenses. Unlike sleep lab studies, there are no wires, video recorders and one-way mirrors, providing greater privacy and comfort for patients.
For more information about ARES™, to schedule an appointment with Dr. Sindelar, or to learn more about the important connection between dental health and overall well-being, visit the Sindelar Dental website.
About Dr. Dan Sindelar
Dr. Sindelar is the current president of the American Academy for Oral Systemic Health (AAOSH). He evangelizes cooperation and communication between the medical and dental fields in light of remarkable new dental treatments. By participating with cardiologists in the prevention of heart attacks, strokes, and diabetes, he earned his preceptorship certification, a sign of the importance that the medical community now places on dental care as an essential component of overall health. Dr. Dan was born and raised in St. Louis, where he has run a private practice, serving the community as one of its leading dentists, for more than 30 years. Dan focuses on general advanced cosmetic rehabilitation, gum disease, oral inflammation, comprehensive periodontal management, dental sleep medicine, neuromuscular dentistry, and facial pain and TMJ/TMD therapy.
Media Contact:
Ashley Williams
(314) 825-5433
info(at)drdansindelar(dot)com
# # #