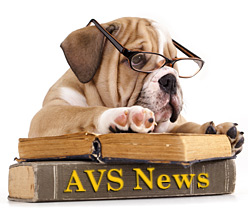 St. Louis, MO (PRWEB) April 28, 2013
Associated Veterinary Specialists, a St. Louis animal clinic providing advanced veterinary care in the areas of diagnostics, internal medicine, dentistry and oral surgery, oncology and surgery, has expanded its practice to include after hours and emergency care. The St. Louis emergency animal clinic not only has all of the capabilities of a traditional animal clinic, but because of its role in providing specialized veterinary medicine, has equipment and facilities that most veterinarians do not, such as MRI and other diagnostic equipment and an operating theater.
While the emergency veterinarians and staff strive to treat the animals it sees as promptly as possible and return them to their owners, pets requiring observation or care throughout the night or weekend may be admitted and then discharged to their regular veterinarian, or if the problem is more sever, Associated Veterinary Specialists may diagnose and treat the condition. The Bridgeton emergency veterinary clinic is conveniently located near major highways and does not require appointments. Associated Veterinary Specialists offers complete information about its emergency animal clinic on its website, including frequently asked questions, biographies of its emergency veterinarians and a more detailed list of the services the clinic and veterinarians provide, as well as a map and 24 hour phone number.
About Associated Veterinary Specialists of St. Louis
Associated Veterinary Specialists is a leading provider of advanced St. Louis veterinary services in the greater St. Louis metropolitan area, including Missouri and Illinois. The St. Louis animal clinic practices complicated veterinary medicine including diagnostics and treatment of internal medicine conditions, including oncology, surgery and dentistry, including oral surgery. The clinic's St. Louis veterinarians have all received advanced training in highly specialized fields and have achieved the title of Diplomate, Specialist or Board Certification. The Associated Veterinary Specialists facility is equipped with advanced diagnostic and imaging tools, operating theaters, dental lab and pet physical rehabilitation apparatus, as well as after hours and emergency animal care. Associated Veterinary Specialists operates a 24-hour emergency clinic from Bridgeton, Missouri. Pet owners may learn more about Associated Veterinary Specialists' services by visiting http://www.avsstl.com.