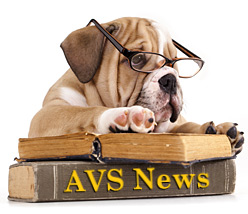 St. Louis, MO (PRWEB) November 01, 2012
Associated Veterinary Specialists, a leading provider of advanced St. Louis veterinary services, has just updated its website to provide St. Louis pet owners access to information regarding many severe pet diseases and other health problems and their treatments, encompassing complicated veterinary medicine such as diagnostics, oncology, surgery and dentistry as well as after hours and emergency animal care. Associated Veterinary Specialists also operates a 24-hour emergency clinic from its Bridgeton, Missouri facility.
The St. Louis veterinarians at Associated Veterinary Specialists have all received advanced training in highly specialized fields. Associated Veterinary Specialists veterinarians are St. Louis veterinarians whose membership in a specialty is awarded after post-graduate training, which includes an internship, a 2 to 3-year residency, and the successful completion of a rigorous written, practical and oral elimination.
Once the veterinarian has successfully completed the examination only then does the veterinarian earn the title of Diplomate/Specialist/Board Certified. The residency occurs after receiving their doctorate in veterinary medicine and often after the completion of a one-year internship. This can require 12+ years of education-beyond high school. Its St. Louis veterinary clinic facility is equipped with advanced diagnostic and imaging tools, operating theaters, dental lab and pet physical rehabilitation and therapy apparatus, living up to the commitment to provide advanced veterinary care held by everyone at the St. Louis animal clinic.
The pet caregivers at Associated Veterinary Specialists, from the specialized veterinarians to the vet technicians, vet assistants and office support staff, realize that pets are family members and deserve no less advanced care than their owners. The team at Associated Veterinary Specialists encourages St. Louis pet owners to learn more about their services by visiting http://www.avsstl.com.