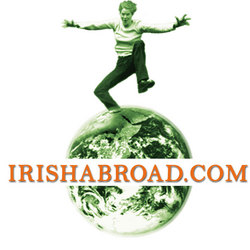 Irish Abroad has been a great success story for the Irish in America
Dublin, Ireland (PRWEB) March 15, 2008
Social networking site IrishAbroad.com celebrates its 10th anniversary on St. Patrick's Day.
To commemorate the event Hillary Clinton will be sending out St. Patrick's Day greetings on March 17th on IrishAbroad.com to its members worldwide on their 10th anniversary.
To celebrate their 10th anniversary and Saint Patrick's Day, IrishAbroad.com have updated to Web 2.0 and are launching their new social networking community site where Irish expats, descendants and those with an Irish interest can connect with each other worldwide. Users can keep up with friends and family, share photos, reconnect with people, discuss interests and hobbies and add blogs.
Social networking sites have become increasing popular around the world and IrishAbroad.com is focused on connecting the Irish diaspora worldwide.
IrishAbroad.com is the largest and most popular global Irish community online. In the 10 years since its inception, over 225,000 members have registered on http://www.irishabroad.com and during the month of March, the traffic can reach a staggering 4 million page impressions. Not bad for a website which started life in a closet in San Francisco!
Part of the site's appeal lies in the content from the Irish Voice newspaper and Irish America magazine which provide news, sport and features for the Irish people in the US. IrishAbroad.com is now offering this exclusive content FREE. "Irish Abroad has been a great success story for the Irish in America" said Niall O'Dowd, founding publisher of Irish America Magazine and the Irish Voice Newspaper. "It has created a whole new venue to find out the latest in community, culture, politics and social networking. Irish Voice and Irish America have greatly benefitted from its relationship with Irish Abroad and its hundreds of thousands of devoted visitors and we look forward to the next decade of working with them."
With almost 40 million Irish Americans and about 70 million people worldwide who claim Irish ancestry, more and more Irish people connect online. "Many North Americans have Irish roots but may not realise it," said IrishAbroad.com president, Myriam Hooper. "This year we made a special effort so people could check out their roots and history of their family name. And, just to make it easier to get here, we have a free bi-monthly draw for 2 round-trip flights to Ireland."
There is also a fun online quiz which checks out how Irish you are.
For the really enthusiastic the online shopping facility features a giant leprechaun suit to wear at the St. Patrick's Day party and impress family and friends (or not!). The less flamboyant can buy a Claddagh ring engraved with their family crest.
And, wherever you are, if you want to wet the shamrock, IrishAbroad.com includes the largest directory to Irish pubs worldwide.
###