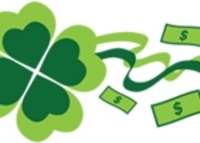 New York (PRWEB) February 25, 2009
Everyone's Irish on Tuesday, March 17, and anyone truly Irish doesn't celebrate on just one day. Take a long weekend and slip into some of the most loved New York attractions. CityPass® will slash 45% off the price of visiting the Metropolitan Museum of Art (across Fifth Avenue from the American Irish Historical Society), Empire State Building (don't miss the green holiday lighting), American Museum of Natural History, Statue of Liberty, MoMA, and the Guggenheim (located on the parade route).
Don't miss the parade. The first was 1762, a proud display by homesick Irish lads serving in the British Army. This year, two million people will throng Fifth Avenue to see 150,000 parade participants proudly marching under banners of societies, with bagpipers, high school bands, and punctuated by politicians. No floats. No vehicles. Just heritage hoofing its green-clad way - U.S. flag on the right, Irish flag on the left. There's nothing like it.
Click on citypass.com for a New York CityPass e-ticket. There will be plenty of cash left for green beer and green bagels.
Erin go bragh.
###