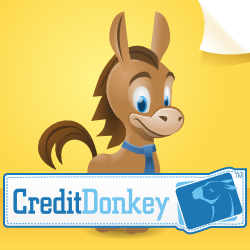 Los Angeles, CA (PRWEB) March 06, 2012
A new infographic released today by CreditDonkey.com reviews the present state of the economy in the Republic of Ireland. It explains why, in order to generate an economic stimulus for a country deeply mired in European debt, Ireland will be calling its global citizens home through a coordinated national effort set to be launched on St. Patrick's Day 2012.
Infographic: http://www.creditdonkey.com/st-patricks.html
Overview of Ireland's economy in recent years:

Ireland has suffered one of the sharpest drops in its standard of living of all developed countries.
House prices throughout the country continue to drop by double digits, with Dublin house prices falling 52 percent since the beginning of the recession.
Ireland's current unemployment rate is 14.3 percent.
Strapped by job losses and personal debt, Irish consumers are holding onto their money even as the government slashes its domestic spending. This combination of government austerity and personal thrift could send the country deep into a double-dip recession with its European neighbors unless exports, including foreign tourism, can pull the country up.
Rising emigration data suggest the Irish are largely taking to their feet, rather than taking to the streets, to improve their personal fortunes. In 2011, more people left Ireland than returned (34,100 more).
Visit CreditDonkey.com to view the full infographic on St Patrick's Day 2012.
Travelers can visit CreditDonkey.com to compare travel credit cards. CreditDonkey.com publishes credit card reviews, deals and tips to help Americans make an informed credit decision.
Media Contact:
Charles Tran
charles(at)creditdonkey(dot)com