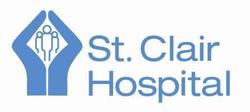 Continuous enhancement of our IT capabilities is a fundamental component of our future growth. We are committed to utilizing technology across all aspects of the hospital to support our performance and safety goals.
Pittsburgh, PA (Vocus) August 31, 2007
St. Clair Hospital is one of only six hospitals in the United States to receive the coveted "Stage 6" designation from HIMSS Analytics, the leading healthcare information technology market research firm. Stage 6 is a classification of hospitals that have successfully implemented information technologies across a multitude of systems, including the electronic medical record (EMR), to improve quality outcomes, patient safety and planning for future business changes.
The designation was announced in a white paper entitled, Stage 6 Hospitals: The Journey and the Accomplishments, published by HIMSS Analytics, a subsidiary of the Healthcare Information and Management Systems Society (HIMSS). The study assessed more than 4,300 hospitals nationally and focused on the governance, investment, staffing and accomplishments demonstrated by the six Stage 6 hospitals, which include Northwestern Evanston Memorial Hospital in Chicago, among others.
"Stage 6 hospitals, like St. Clair Hospital, demonstrate higher levels of patient safety in care delivery, and are best prepared to manage many of the market transformations that hospitals will endure over the next five to 10 years," said the paper's author, Michael W. Davis, HIMSS Analytics' executive vice president.
"For many years, we have recognized that a strong information technology program contributes to higher levels of patient safety and quality outcomes," said Richard Schaeffer, vice president and chief information officer. "Continuous enhancement of our IT capabilities is a fundamental component of our future growth. We are committed to utilizing technology across all aspects of the hospital to support our performance and safety goals."
The white paper further states that Stage 6 hospitals "have achieved significant advancement in their IT capabilities that positions them to successfully address many of the looming industry transformations, such as HIPAA requirements, and government pay-for-performance and quality reporting programs."
Mr. Schaeffer said a significant element of St. Clair Hospital's commitment to technology is its use of handheld mobile technologies which bring advanced technology to the bedside where it assists clinicians with delivering safe patient care.
St. Clair Hospital uses the VeriScan system for administering medication to the patient, and is the first and only system in the country that utilizes the dual technology of bar codes and Radio Frequency Identification (RFID) tags to ensure that the patient receives the medication safely.
"St. Clair is also one of the very few hospitals in the nation offering physicians the capability to use voice-enabled computers for documentation," Mr. Schaeffer said. "This technology enables the physician to verbally dictate their daily progress report on the patient's condition. As their voice enters the system, it is digitally converted on-the-fly into a structured template of readable text. By decreasing the amount of physicians' handwriting, the information is then more easily read and understood by other caregivers. This too increases patient safety and the quality of care."
In another healthcare-IT related study released last week by the Hospital & Healthsystem Association of Pennsylvania, health care opinion leaders said in a Harris Interactive survey that they view IT as the most promising vehicle for improving quality and safety on a national basis.
HIMSS is the healthcare industry's membership organization exclusively focused on providing global leadership for the optimal use of healthcare information technology and management systems for the betterment of healthcare. The entire white paper can be found the HIMSS website at http://www.himssanalytics.org/docs/stage6whitepaper.pdf.
St. Clair Hospital is a 329-bed independent comprehensive hospital located in the Pittsburgh suburb of Mt. Lebanon. With 525 physicians and over 2,000 employees, St. Clair Hospital is the only Pittsburgh area hospital to be named one of the 100 Best Places to Work in Pennsylvania for five consecutive years and regularly receives numerous regional and national awards and distinctions for its outstanding performance in clinical excellence and patient safety.
###