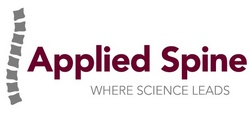 Our Stabilimax NZ clinical trial has gained significant traction in the past few months
NEW HAVEN, Conn. (PRWEB) June 25, 2008
AST also announced that it has added five new clinical sites to its study, bringing the total number of investigative sites to 21. The new sites are: Lehigh Valley Hospital (Allentown, Pa.), Littleton Adventist Hospital (Littleton, Colo.), Morton Plant Hospital (Clearwater, Fla.), Sacred Heart Hospital (Eugene, Ore.), and The Hospital of Central Connecticut (New Britain, Conn.).
"Our Stabilimax NZ clinical trial has gained significant traction in the past few months," said Thomas E. Wood, President and CEO of Applied Spine Technologies. "This momentum is the combination of selecting great community hospitals with enthusiastic private practice groups. In fact, we expect to add another five to seven sites soon. Spine fusion used to be the only option for patients suffering from chronic back pain. Our clinical investigators understand that Stabilimax NZ is designed to be a dramatic advance in back pain treatment by stabilizing the spine without eliminating motion."
Lumbar Spinal Stenosis is one of the most common indications for spinal surgery in the United States. It is estimated that as many as 400,000 Americans may be suffering from the symptoms of LSS [source: American Association of Neurological Surgeons (AANS) and Congress of Neurological Surgeons (CNS)], and this number is expected to grow over the next decade.
About Applied Spine Technologies
Applied Spine Technologies is a medical device company focused on thought leadership in motion preservation of the lumbar spine. The company maintains a deep understanding of the unmet clinical and biomechanical needs in spine surgery and has developed Stabilmax NZ® in an attempt to address these needs. The Stabilimax NZ® is a dynamic stabilization system aimed to improve the long-term surgical outcomes of low back surgery without the need for fusion. The Stabilmax NZ® is available for investigational use only and is currently being evaluated in a multi-center clinical trial. For more information, visit the company website at http://www.appliedspine.com.