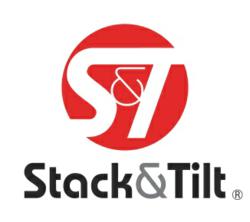 (PRWEB) June 29, 2012
Stack & Tilt®, the most talked about golf swing system on the PGA tour, announced today that Cog Hill Golf & CC will host a one-day golf school with PGA Tour instructors Mike Bennett and Andy Plummer on July 12th. The Legacy at Alaqua Lakes in Orlando, FL will host a one-day golf school on July 15.
July 17th, The Links Golf Club is Marlton, NJ will host a Teacher Authorization Training day with Bennett and Plummer. They day consists of guiding golf professionals through using the system to instruct their students achieve, fast and sustainable progress with their students golf games.
Bennett and Plummer, who founded Stack & Tilt, have coached 9 different players who have won12 PGA Tour tournaments, 4 being first time winners. Golf World magazine named Stack & Tilt the biggest story in golf in 2007, and it continues to capture media attention and be used by Charlie Wi, J.J. Henry and other successful tour players.
Stack & Tilt, at its core, is a system of measuring and allowing for recognition of patterns, allowing for a more direct analysis of a golf swing. A systematic approach makes learning easier, faster, sustainable and far more enjoyable. Bennett and Plummer have a passion for teaching and playing golf, and their goal is to make golf easier and more enjoyable for all golfers while still being able to offer a sophisticated explanation when one is warranted.
Both golf schools will be a full day of Stack & Tilt instruction from 9 a.m. to 4 p.m. The cost of the one-day school is $1,000, and it is limited to eight participants. The small classes of no more than eight students provide plenty of opportunity for students to receive one-on-one instruction. Students also receive detailed explanations of the system based upon Bennett and Plummer's years of research into the real fundamentals of the swing. The two instructors will demonstrate all of the elements of creating the exact ball flight desired for every shot.
More information about the Stack & Tilt system, as well as on purchasing Bennett and Plummer's book and instructional DVDs, is available at http://www.stackandtilt.com.