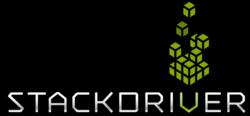 Boston, MA (PRWEB) April 30, 2013
Stackdriver, the provider of intelligent management for cloud-powered applications, today announces the public beta launch of Stackdriver Intelligent Monitoring, a flexible and intuitive SaaS offering that provides rich insight into the health of cloud-powered systems, infrastructure, and applications. The service features seamless integration with Amazon Web Services and Rackspace Cloud and is optimized for teams that manage complex distributed applications. Customers can access the service immediately via the company's website at http://www.stackdriver.com.
Founded in 2012 by Dan Belcher and Izzy Azeri, Stackdriver was created to reduce the amount of time that DevOps professionals spend identifying, troubleshooting, and resolving performance and availability issues. To achieve this, Stackdriver's engineers set out to build a solution that:

Monitors applications, systems, and infrastructure components,
Identifies anomalies using modern analytics and machine learning, and
Drives remediation and automation using a proprietary policy framework.
"Previously, many of our customers invested significantly in their own monitoring systems and struggled to maintain them as their AWS and Rackspace Cloud environments grew larger and more complex," said Belcher. "Our most important goal with Stackdriver Intelligent Monitoring is to simplify the task of managing these environments at scale--when there are too many resources and too much data for common visualization and alerting tools to be useful."
Edmodo, a leading social learning platform that runs on AWS, has relied on Stackdriver for several months. "The technology stack that powers Edmodo's online learning platform is very sophisticated. We use a variety of application building blocks, including AWS services and open source server software," noted Kimo Rosenbaum, Infrastructure Architect. "Before Stackdriver, we monitored our stack with many disparate tools, often designed without the dynamic nature of the cloud in mind. With Stackdriver, we can monitor our systems, AWS services, and applications with one simple interface built for cloud-based services."
Stackdriver Intelligent Monitoring is available free of charge for companies using Amazon Web Services and Rackspace Cloud. Today, Stackdriver manages nearly 100,000 cloud resources and processes over 125 million measurements per day. Nearly 100 customers, paid and non-paid, use the service, including Edmodo, Yellowhammer Media, Exablox, Atomwise, Qthru, and Webkite.
"Hundreds of thousands of businesses count on their cloud-powered applications being fast and available, yet our research indicates that 50% are dissatisfied with their existing monitoring solutions," explained Izzy Azeri, Stackdriver Co-Founder. "With IDC estimating that the Public IT Cloud Services market will approach $100 billion by 2016, the need for intelligent management will become even more pervasive."
Stackdriver raised $5 million in funding from Bain Capital Ventures (BCV) in mid-2012. Ben Nye and Ben Holzman, both Managing Directors from BCV, are members of the company's Board of Directors. Stackdriver's engineering team includes highly regarded DevOps and performance experts from Red Hat, EMC, Endeca, HubSpot and Acquia. Advisors to Stackdriver include Tom Roloff, SVP EMC Global Services, Dale Christian, CIO of the Bill & Melinda Gates Foundation; Shmuel Kliger, VMTurbo Founder and CTO, and George Kassabgi, Co-Founder of Keas and serial entrepreneur.
Additional Resources

About Stackdriver
Stackdriver provides monitoring and management solutions for applications that run on AWS and Rackspace Cloud. Stackdriver's monitoring-as-a-service product delivers the flexibility and control that DevOps professionals need without the integration complexity and operational overhead associated with disparate open source components and home-grown tools. Nearly 100 customers rely on Stackdriver for cloud monitoring, system monitoring, diagnostics, and automation for their applications running in AWS and Rackspace Cloud. The company is based in Boston, MA and can be found at http://www.stackdriver.com/.
Stackdriver is a registered trademark of Stackdriver, Inc in the United States.