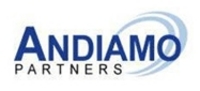 We have developed cutting edge technology to better assist our candidates and clients.
New York, NY (Vocus) March 24, 2010
Andiamo Partners, a technical recruiting agency specializing in staffing on behalf of financial service firms, has launched an enhanced website.
Visitors to AndiamoPartners.com will find an improved user experience as the new design is formulated around simplicity, readability, and accessibility. The style presents substantial information, catering to both candidates and clients and more accurately reflects their internal air; highlighting convenience, accessibility and personality.
In addition to the major aesthetic changes, the site has improved functionality and resources. Highlights include the integration of ITWallStreet.com, an online job source created in 2006 by Andiamo Partners that allows candidates to perform searches and manage positions to which they've applied with the added bonus of being advised by an expert recruiter from Andiamo Partners.
"We have developed cutting edge technology to better assist our candidates and clients." says Daniel McAdams, Partner of Andiamo Partners, "With the integration of the Andiamo Partners' website with ITWallStreet.com as well as our internal systems, we have given our candidates real-time access to all of our open positions, empowering their career search."
Standing out from a sea of agency websites, Andiamo Partners' hits their objectives without bulk, making their benefits clear to both candidates and clients.
Testimonials from clients and candidates from top financial firms, extolling the virtue of Andiamo Partners, also offers sincere insight to the experience.
About Andiamo Partners
Headquartered in New York City, Andiamo Partners is a premiere staffing firm, specializing in acquiring information technology resources on behalf of the world's largest and most well-known securities firms.
###