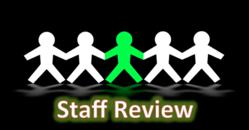 The feedback must be delivered frequently and in a way that is less daunting and demanding for the staff. This is where the free iPhone app Staff Review really comes into play.
London (PRWEB UK) 4 May 2011
Qadeno, the creators of AutoWill, an app for writing your Last Will and Testament on iPhone say that Staff Review will modernize how appraisals are performed.
The majority of employees who face a staff appraisal do not look forward to them. In fact most dread the experience. There are a multitude of reasons including: the requirement to make copious preparations, a lack of confidence on how to promote their own performance upwards and a manager's lack of knowledge regarding the employee performance.
If the employees dread a performance review, the assessment process will not be effective. Staff want and need direct accurate feedback about their performance. Modern people, especially those born from the 1980s upwards, are used to experiencing feedback on all aspects of life via text, social media, phone etc and they expect feedback in the workplace. Accurate and frequent feedback will deliver far more positive outcomes including inspiration, motivation and progression conversations. The feedback must be delivered frequently and in a way that is less daunting and demanding for the staff.
It is time to inject some technology, some sensible time efficiency, some long awaited reaction to staff attitude about appraisals, and modernize how we do these very important tasks.
This is where the free iPhone app Staff Review really comes into play.
This new app available on iTunes disposes of all the negativity by getting to the basics of what a staff appraisal does. It firstly gives the responsibility to the manager to monitor the staff performance. This is a shift from where the employees often prepare and present their own data for discussion. An old time view that staff should talk for 80% of the appraisal was never right. The staff want feedback, they want to know how their boss feels about their performance. The only way to do this is for the manager to watch and monitor and then feedback this information to the staff member. Secondly, Staff Review allows the managers to record performance information on their mobile device against attributes of their choice. These attributes can be chosen specifically for any individual business and are consistently applied to all staff. The manager can also record general notes and details of any disciplinary notes on the device application. Thirdly, the manager can meet with the employee and discuss each of the performance statistics. This is where strengths and development needs can be debated and the outcomes can be added to the Review Notes within the application.
These appraisals and feedback sessions will be considerably shorter than traditional appraisals, they will require considerably less input, and will be far more effective.
Staff Review was created to assist in modernizing how appraisals are done. Current systems and methods are archaic and unconstructive. Staff Review allows the user to hold appraisals and performance feedback sessions, which are constructive, time efficient, effective and enjoyable.
The free App available from iTunes fulfills the most important part of a successful appraisal process and is available to use on the three main Apple mobile devices, iPhone, iPod touch and iPad. The most important benefits of Staff Review is its capability to track individual staff performance, benchmark that performance alongside the team and help a manager to give highly accurate and up to date feedback to staff. Having this information in the palm of your hand avoids the need for staff to spend tireless hours preparing and worrying about presenting their own performance to their managers. Having this information to hand will also inspire confidence in the manager. Additionally, holding all staff performance details on this software allows a manager to review the contribution of the whole team and make crucial personnel decisions based on accurate performance intelligence.
The input and set up is amazingly easy. Add the names of all the staff to review, and then add all the Skills and Behaviors (attributes) relevant to the business. The device is then ready to rate the staff using the easy slider system. Attributes can also be weighted according to importance.
Staff Review displays all the staff in order of contribution so you can clearly see who the biggest assets are. When the data for all staff has been completed, (which can be done gradually), the manager can compare the contribution that staff make alongside their rates of pay. This may prompt action such as staff training, development plans, moving staff to different areas and promotions etc.
Staff Review is ideal as an app to support current appraisal systems or as a stand-alone system . Watch the tutorial video at Qadeno.com.
Download Staff Review here.
###