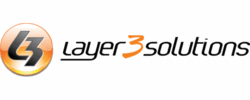 Not only did we find Attix5 to be technically the best it also met a vital need: to have client data stored in Canadian vaults.
Oakville, Ontario, Canada (PRWEB) February 02, 2012
Stage2Data, the master distributor of Attix5 in North America, this week announced a VAD agreement with Woodbridge, Ontario IT company, Layer 3 Solutions. This announcement highlights Stage2Data's "fast out of the gate" approach to launching Attix5 as well as their commitment to building a dynamic network to support it.
Layer 3 Solutions have been in the market five years, earning a reputation as being a "trusted advisor" to their growing SMB roster. With clients in every vertical, from logistic trucking to insurance and manufacturing, Layer 3 Solutions was actively looking for a product that covered all the different needs of their diverse client base and according to President Waheed Noor, "We found what we've been searching for in Attix5."
Attix5 is one of the fastest growing cloud based, disk2disk backup and recovery solutions in the UK and EU but is still relatively unknown in Canada and the United States. Jeff Collier, president of Stage2Data, the holder of the Master Distribution rights for Attix5 in North American says the company is "confident that links to strong companies like Layer 3 Solutions will increase the awareness of Attix5 and build sales quickly."
Two key components influenced Layer 3 Solution's decision to become a VAD with Stage2Data. An essential selling point was that Stage2Data's vaults are located in Canada. Noor suggests, "Not only did we find that Attix5 was technically the best and most sound product, it also met our customer's need to protect their data in Canadian vaults. Knowing the data would be secured in Canadian vaults was a critical aspect of our decision."
A second deciding factor in choosing Stage2Data was how comfortable and personal the initial meetings were and how impressive the whole team was. Noor observes, "Stage2Data is local to us. We met face-to-face and were very impressed from a technical and a personal relationship perspective. Right away we were on the same page. We share a passion for helping clients while building strong partnerships that will result in mutual growth and success."
Noor adds, "This partnership is on the right track, the whole Stage2Data team is great and Attix5 is going to be a strong addition for us. We signed the contract with Stage2Data in person and followed it with a handshake. Afterwards our Stage2Data sales rep, Don Purchase, said 'It's good to do business in a hand shake' and we couldn't agree more."
Looking to the future, Jacques Swanepoel, the Stage2Data CTO, remarks, "Companies like Layer 3 Solutions have used different products for cloud backup needs in the past, and now they're moving to Attix5 because it's the most full featured, secure, economical and well supported product available. We're tremendously pleased Layer 3 Solutions is working with us and I couldn't be more positive that our team and Attix5 will outperform their expections."
Company Layer 3 Solutions
Layer 3 Solutions is an Information Technology solutions provider specializing in helping small and medium sized businesses with their Information Technology and IP Telephony systems. The company is headquartered in Woodbridge, Ontario.
Company Stage2Data
Stage2Data is a privately held company founded by Jeff Collier and Jacques Swanepoel in 2008. The company is dedicated to working with Enterprise and SMB's to safeguard their data against disaster or loss using cloud based, disk to disk technology. Stage2Data is the Master Distributor for Attix5 in North America and is a recognized leader in backup and recovery. Stage2Data is headquartered in Oakville, Ontario with offices in the USA. For additional information about the company, please visit http://www.stage2data.com.
###