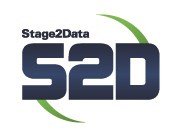 We are positioned to power to the top of the Cloud Service market.
Oakville, Ontario (PRWEB) September 13, 2013
Jeff Collier, President of Stage2Data announced a major investment in Stage2Data during a conference early this week. Collier stated, "Affinity came on board with funds based on the rapid, impressive growth and positive direction Stage2Data has demonstrated over the past few years." Collier continued saying, "We've proven to be a strong competitor and now, with the influx of capital, we are positioned to power to the top of the Cloud Service market. Our timing is exceptional, as a growing number of companies look to the Cloud."
Complementing Stage2Data's Cloud Service expertise is its approach to outstanding support and world class services. Collier states, "It's our people and our proven responsive support teams that make us the right choice for a Cloud Service partner - for companies and for investors alike."
Jacques Swanepoel, CTO of Stage2Data underlined two key strengths that attracted Affinity: Canadian data centers and exceptional 24/7 North American support that consistently earns top marks from customers. Swanepoel stated, "Our data centers and the safe haven they provide are a key strength in technical and competitive terms. Canadian data centers are far more than a point of difference or simply a talking point. They definitely set us apart and not just here in Canada. Companies all over North America are taking note of Stage2Data and the highly attractive safe haven we offer. Additionally, Affinity was confident we were on the right path to success by the consistently high feedback our customers give us in terms of service and support."
As a company, Stage2Data has quickly gained traction in the crowded Cloud Services market. Collier attributes the growth and success to decades of experience and the ability to bring a full service approach to the market. At the conference Collier stated "Attracting Affinity as an investor and adding vital, in-demand new services (RDR, Hosting and soon to be released Cloud Archiving) will propel our company forward with even greater intensity. Our whole team is excited about the future as we take Stage2Data to the next level."
About Stage2Data
Stage2Data is a privately held company founded by Jeff Collier and Jacques Swanepoel in 2008. The company is dedicated to working with Enterprise and SMB's to safeguard their data against disaster or loss using Cloud Backup, RDR, Hosting, Private Cloud, Software, Appliances and Archiving. Stage2Data is the Master Distributor for Attix5 in North America and is a recognized leader in backup and recovery. Stage2Data is headquartered in Oakville, Ontario with offices in the USA. For additional information about the company, please visit http://www.stage2data.com/.