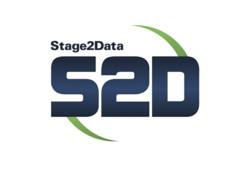 When this team sets their mind to building game changing data backup and recovery solutions, they get attention. When they price them this aggressively, everyone notices.
(PRWEB) March 08, 2012
When Jeff Collier and Jacques Swanepoel set their mind to building game changing data backup and recovery solutions, you know they're going to get attention. Today the duo announced the launch of their new Stage2Data Ultimate Data Protection (UDP) plans. According to Collier, the President of Stage2Data, "The Ultimate Data Protection plan is an umbrella. Under this umbrella we will launch many Editions."
Swanepoel and Collier bring decades of data backup and recovery experience to the table. As members of the original EVault team, the pair provided leadership and vision as Evault grew to a $70 Million company and was subsequently purchased by Seagate and renamed EVault, A Seagate Company. In recognition, Stage2Data was awarded North America's first EVault Elite Partnership and recently were named the North American Master Distributor for Attix5. And now through their Stage2Data Ultimate Data Protection (UDP) plans the pair intends to shake the industry up again.
The newly launched Stage2Data UDP plan will feature many Editions, each targeted to a different business audience and each tapping into different market demands. Editions ready to launch in the near future include UDPsb, a small business solution that features an on-site appliance starting at less than $10,000. Another Edition ready to launch is UDPosc, an on-site cloud sync edition. Both highly tailored to business needs at aggressive pricing.
From a technical point of view these are enterprise caliber, feature rich solutions easily compare with on-site solutions usually priced over $50,000. And from a support point of view, Stage2Data is known to be a leader. Collier says, "While every company says they offer support, we go above and beyond. Our engineering services team is based in Oakville, Ontario so they're on the ground, fully understanding North American challenges. We answer the phone 24/7, never give service numbers and deliver 100% data security and 110% client peace of mind."
Company Stage2Data
Stage2Data is a privately held company founded by Jeff Collier and Jacques Swanepoel in 2008. The company is dedicated to working with Enterprise and SMB's to safeguard their data against disaster or loss using cloud based, disk to disk technology. Stage2Data is the Master Distributor for Attix5 in North America and is a recognized leader in backup and recovery. Stage2Data is headquartered in Oakville, Ontario with offices in the USA. For additional information about the company, please visit http://www.stage2data.com.