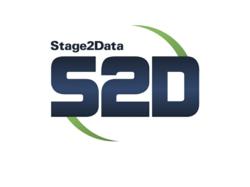 A CIO or IT Manager's #1 choice for data backup and recovery? On-site cloud synch appliance. Now we've made it affordable with no upfront fees. There's no reason to accept second best anymore.
Oakville, Ontario (PRWEB) March 28, 2012
Stage2Data has added to its growing Ultimate Data Protection (UDP) banner by announcing its newest offering to the data backup and recovery market: an on-site cloud sync appliance (UDPosc) and it's already creating a stir among IT experts.
According to Jeff Collier, President of Stage2Data, "Up until now the costs of an on-site cloud sync appliance have been prohibitive for CIO's and IT Managers facing shrinking and insufficient budgets. With the launch of our UDPosc the game has changed, what was on the "can't afford" list is now on the ready to buy list."
The pricing structure of Stage2Data's UDPosc is, according to Collier, a "game changer". For a small monthly fee Stage2Data delivers the level of protection and flexibility CIO's want, monitoring, supporting and maintaining a company's unit and ensuring 0% stress".
Jacques Swanepoel, the CTO at Stage2Data reports on the details of the UDPosc, saying, "UDPosc is powered by Attix5 and delivers total on-site control of data together with dramatic increases in recovery speed. Plus with our off-site mirroring you get improved control on how much and when data duplicates/mirrors to the cloud."
Considering Stage2Data built its reputation on military grade backup and recovery, it's no surprise that all of their products deliver the strongest level of encryption of data at flight and at rest. Plus, backups are fully automated, eliminating human error.
The launch of UDPosc is part of Stage2Data's determination to help businesses let go of tape drives for backup and recovery. During the launch announcement for UDPosc, Collier appealed to business, "With substantial upfront savings, our UDPosc makes switching to an on-site cloud sync option affordable even with reduced budgets. Why invest in more expensive and unreliable tape drives when we'll move you to the next generation of technology and support you every step of the way? And if you outgrow your on-site appliance? We'll replace it free."
Company Stage2Data
Stage2Data is a privately held company founded by Jeff Collier and Jacques Swanepoel in 2008. The company is dedicated to working with Enterprise and SMB's to safeguard their data against disaster or loss using cloud based, disk to disk technology. Stage2Data is the Master Distributor for Attix5 in North America and is a recognized leader in backup and recovery. Stage2Data is headquartered in Oakville, Ontario with offices in the USA. For additional information about the company, please visit http://www.stage2data.com.