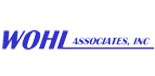 Bohemia, NY (PRWEB) September 04, 2013
Wohl Associates, a used processing and packaging machinery dealer in Bohemia, NY, has added several used stainless steel tanks from Lee to their current inventory. This includes tanks that range in size from 25 gallons to 2,000+ gallons, and also includes jacketed tanks and pressure-rated kettles.
Wohl currently has two tanks from Lee that have 1,000 gallon capacities. One of these is a stainless steel hemispherical kettle, and the second is a double motion jacketed kettle/tank.
The hemispherical kettle has a jacket that is safely rated for 75 PSI. The kettle is mounted on an A-frame structure and it measures approximately 72" across and 78" deep. The center discharge at the bottom of the kettle measures approx. 4".
There are two agitator mounts on top of the machine (one agitator can be included in sale) and a stainless steel lid. The optional agitator that can be supplied with this kettle is a Lightnin variable speed agitator. Its shaft is 76" long and it has a 12" propeller.
Wohl also has a double motion jacketed kettle/tank with a capacity of 1,000 gallons. This tank is made out of 316 stainless steel and its jacket is rated to 100 PSI at a temperature of 338 degrees Fahrenheit. There is an internal agitator that is driven by a 15 HP motor.
Additional features on this machine include a side viewing port, hinged lid at the top, and a 3" discharge valve at the bottom.
Wohl Associates also has several other stainless steel tanks from other manufacturers as well as different styles of tanks. Additional inventory here includes single-shell tanks, sanitary tanks, vacuum tanks, insulated tanks and more. To view the full inventory, visit the website at the following URL http://www.wohlassociates.com/.
About Wohl Associates
Wohl Associates is a leading dealer in the used processing and packaging machinery industry. With a history and solid reputation spanning over 45 years, they have earned the trust of their clients by offering quality pre-owned equipment, expert customer service and invaluable knowledge to their customers. They treat each customer on an individual basis and customers are provided the highest level of service. With a large inventory including cartoners, ribbon blenders, stainless steel tanks, unscrambling tables, colloid mills and vitamin manufacturing equipment, Wohl Associates has the pre-owned machinery to fit any production line. To view their inventory and learn more, visit them at http://www.wohlassociates.com/.