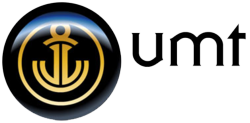 Fort Lauderdale, Florida (PRWEB) December 22, 2012
Boat owners from Maine to Texas have a reason to become edgy in the late summer and fall: Each year, on average, two hurricanes will come ashore somewhere along the Gulf or Atlantic coasts, destroying homes and damaging boats. Florida is struck most often, but every coastal state is a potential target.
Recently, Hurricane Sandy swept past Florida and hammered the Northeast. This storm caused unimaginable damage to many boats and has created a huge demand for stainless steel repair work. Stainless steel yacht railings in particular were vulnerable to these unexpected weather events. UMT International has responded by creating a new division that will only concentrate on repairing damaged stainless steel.
During a severe storm event, rub rails, hoop rails, gates, stainless arches and general stainless railings are often bent and damaged severely. UMT technicians have over 20 years experience in the assessment and repair of damaged stainless goods.
Stainless steel anchor pockets and stainless steel anchor rollers are also commonly damaged through accidental usage and storm activity, in addition to general wear and tear. UMT can remove and completely refurbish, straighten and re-polish both anchor pockets and anchor rollers to bring them back to their nearly new condition. The same service is often performed on damaged anchors.
UMT stainless specialists can travel and do repairs both on the vessel itself or dismantle and perform the complete stainless steel repairs in their Fort Lauderdale facility.
In the unfortunate event that you face a damaged set of railings, rest assured that UMT International will get things back to perfect.
# # #