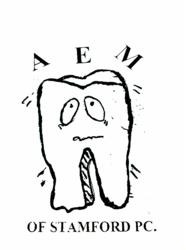 Stamford,Ct. (PRWEB) February 01, 2013
The endodontic specialists at Advanced Endodontics and Microsurgery of Stamford, P.C. are asking New Year's resolution breakers to rethink their choice for the good of their own health. According to a poll by FranklinCovey, four out of five people who make New Year's resolutions will eventually break them. In fact, the survey reported by the article states a third won't even make it to the end of January.
Resolutions including losing weight and quitting smoking make 2013's list for this year's most popular New Year's resolutions, according to an LA Fitness poll. But 33% of the 15,000 people surveyed said they aren't committed to the resolutions they set. When it comes to overall health, both dietary and lifestyle factors can affect oral health.
"New Year's resolutions are about habit changes, but many people right now are finding it hard to follow the good habits which are more important than they realize," says endodontists Dr. Allen Rosenthal & Dr. Agnes Herceg of AEM of Stamford PC.

Focus on nutrition. Eating food with antioxidants is essential to good dental health and overall health as it improves the body's ability to fight bacteria and inflammation, and protect gums and teeth from infection. Poor nutrition can harm a body's immunity thus increasing many common oral disorders including gum disease.
Avoid tobacco use. Smokers are twice as likely to lose their teeth as non-smokers. Tabacco causes tooth discoloration, cavities, gum recession, gum disorders and is a primary factor for throat, lung and oral cancers. Doctors also say smokeless tobacco is equally as dangerous.
"If your goal is to become healthier this year, it doesn't matter if you've already broken your resolution or never made one to begin with," says Dr. Rosenthal & Dr. Herceg. "Start by making smaller, more achievable goals like brushing after every meal and flossing daily. Then you can work your way up to making healthier lifestyle choices."
When it comes to endodontic procedures, Advanced Endodontics and Microsurgery of Stamford dedicates their dental practice to the highest standard of professional care. The endodontic specialists utilize sophisticated techniques and cutting edge technology of the practice of Root Canal Therapy.
For more information visit http://www.stamfordendo.com/
About AEM of Stamford PC
Advanced Endodontics and Microsurgery of Stamford, P.C. has been serving the communities of Darien, Greenwhich, New Cannan and Stamford, CT, for over 30 years. As specialist members of the American Association of Endodontists, the expert team, led by respected endodontic specialists Dr. Allen Rosenthal and Dr. Agnes Herceg, are committed to providing the highest standard of professional care in a friendly, comfortable environment. AEM of Stamford P.C. utilizes the most cutting edge techniques and technology in the industry of Root Canal Therapy, and is a frequent listed name on Connecticut Magazine's Top Dentist Issue.