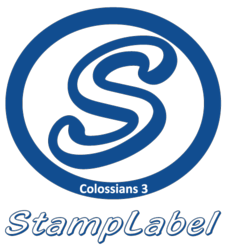 Miami, Florida (PRWEB) January 01, 2013
StampLabel, the company that makes a difference, will give 10% of the profit from every purchase on its website in the month of January to Charity:Water. StampLabel hopes to raise at least $5,000 this month to sponsor a water project in a community.
"Charity:Water is a great organization. We really love the fact that they are making a difference and helping people in need. We are excited to have selected them as our first ever Charity of the Month" said Joshua Mathis, StampLabel's Co-Founder and Co-Chief Difference Maker. Visit http://StampLabel.com and http://mycharitywater.org/StampLabel to stay updated on our progress.
About StampLabel
StampLabel is a Christian oriented, lifestyle clothing brand. We are an innovative company that enables our customers to create custom designed apparel. We allow customers to brand all of the custom apparel they design with our distinctive trademarked logo. We accomplish our goal of being a Difference Maker and improving society by giving away 10 percent of the profit from every purchase to charity.
StampLabel is a life changing company that makes a difference, improves society, and helps customers to set trends, not follow them. Our mission is to make a difference in communities everywhere and enrich the life of every individual. We help as many people as we can, and through our efforts we hope to show people the importance of giving so that they will incorporate giving into their everyday lives.
For more information and to stay connected with StampLabel, Like "StampLabel" on Facebook, Follow "StampLabel" on Twitter, and Instagram (@StampLabel).
About Charity:Water
Charity:Water is a non-profit organization bringing clean and safe drinking water to people in developing nations. They use 100% of all public donations to directly fund water projects for communities in need, and they prove each project using GPS coordinates on Google Maps. Charity:Water was founded in 2006 and has since funded 6,994 water projects, which has provided more than 2.7 million people with clean water. To learn more about Charity:Water, visit http://www.charitywater.org.