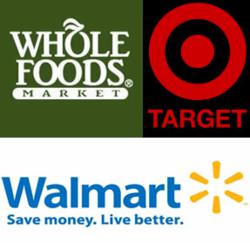 Custom printing stand up bags is a complex manufacturing process
Cleveland, Ohio (PRWEB) August 28, 2012
StandUpPouches.net launches an electronic system using Postwire for custom printed stand up pouches and retail success! Retail shelf space is incredibly competitive regardless of whether it is WalMart, Whole Foods, Target or any other retailer. Manufacturers of products desperately want to be on these store shelves and retailers want products to move off of them and convert to cash as soon as possible. It doesn't matter if the product is a snack food, roasted nuts, a soup mix or even baby food manufacturers must not only protect their product to assure freshness but market their product to have as much consumer appeal as possible and ultimately build their brand.
One of the main ways companies protect their product and build their brand is through their packaging. Also known as stand bags or even Mylar stand pouches, stand up pouches are made from multiple layers of scientifically engineered barrier films laminated together to create barrier properties that keep the contents fresher for longer while creating a stable base so the pouch can stand effectively on a store shelf. Even further, one of these layers is custom printed up to 10 colors and is sandwiched between these film layers in production so the printing cannot be marred or scratched in any way. The end result is a retail package that is visually stunning while fundamentally protective.
There is no doubt that custom printed stand up pouches are one of the fastest growing segments of the packaging industry with expected sales to reach $4 Billion by 2016 in North America alone. However, there is a considerable learning curve to marrying the product with the right barrier film combination while at the same time educating a manufacturer about color choices and color matching on flexible film when they most likely are used to printing on boxes, cartons, or even business cards.
"Custom printing stand up pouches is a complex manufacturing process, not just in the material selection but in the printing side of the equation," said David Marinac, president of StandUpPouches.net, a division of ABC Packaging Direct based in Cleveland, Ohio. "Part of our job is to listen to the client in order to provide them with the right material options at the right price point while at the same time understanding their retail objective, how they want their artwork to look on a finished pouch, are they trying to match a certain color from a box or business card or some other product, etc" continued Marinac.
In the past, clients would receive bits and pieces of information based upon what they were trying to package, an email here, a blog post reference there, a white paper there, maybe even a video all leading up to making a pitch and providing pricing. This took a tremendous amount of time and effort. Now, StandUpPouches.net has embraced Postwire, an online tool that enables them to curate and share all of the related content a client could possibly want or need based upon their initial conversation or email with a project manager. These are personal web pages that not only save time but provide a client with a lasting impression while enabling StandUpPouches.net to track a customer's interest based upon what pieces of content they choose to open. "Postwire allows us to collect several pieces of information into "libraries" that provide guidance and support for all levels of our business, from our first responders to our project managers even our shipping and receiving personnel," explained Marinac. Now StandUpPouches.net can respond faster and more completely than ever before.