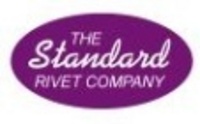 Our specialty is two-prong rivets
BOSTON (PRWEB) August 23, 2007
This web site features a dazzling array of the company's unique nailheads, spots, gems, stones, rivets, staples, and their world-famous U.S. patented setting machines. Everything at Standard Rivet is made in America in their historic 19th Century loft building. And is covered by Standard Rivet's 100% money-back guarantee.
To make doing business easier with Standard Rivet, visitors to the site now can search products by name or number; request samples; use a convenient automatic bulk discount calculator, and be assured of ultimate safety with a new rapid checkout system secured with 128-bit SSL encryption. Many other interactive performance features are built into the site, all designed and developed by the Pixelgroove group for Standard Rivet's ad agency, Grant Marketing, Inc.
Among the colorful items pictured on Standard Rivet's new web site are brilliant Swarovski crystals in rich gem tones, gleaming die-cut spots with 18K stars, creative cut-out art motifs, pyramid shapes, round heads, squares, dots, and plastic color domes. A free, full-color catalog can be ordered online.
The site also showcases the variety of decorative metals from Standard Rivet, including brass, nickel plate, steel, stainless, and aluminum in a range of bright and satin finishes, along with fancy stamped and engraved surfaces.
From its start making small brass U.S. Cavalry harness and uniform elements in the 1880s, Standard Rivet's decorative items are now being applied to high fashion dresses, sports clothing, accessories, quality leathers, motorcycle gear, show saddles, designer shoes, famous Western-style toys, collectibles, and costumes. For years, Standard Rivet's shining silver nailheads decorated the legendary costumes of the rock group Kiss.
"Our specialty is two-prong rivets," owner Steve Wallace points out. "Once set into place it's almost impossible to have them fall out." His wife, Paula Wallace, sales and marketing director, adds, "that's why people keep coming back for more. They just set them and forget them. It's old fashion New England quality still at work."
Visit their new riveting web site a http://www.standardrivet.com