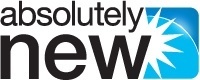 Having the idea is the easy part; bringing it all the way to fruition is the difficult part
SAN FRANCISCO (PRWEB) December 16, 2008
The ProScriber tool makes marking even large arcs a breeze—it mounts to just about any surface or edge and uses a standard tape measure as its 360-degree swing arm for marking whatever size circle is needed. This means:
Perfect, precisely-sized arcs and circles, whether 2 or 52.2 feet in diameter. Ability to mark or cut as needed, via multi-implement attachment that holds pencils, scribers, even utility knife blades. Ability to work on a range of materials—drywall, plywood, concrete, glass, marble, linoleum and more—via a variety of secure surface and edge mounts included with the tool. Extensive uses beyond building and construction, from art projects to paint jobs to marking sports courts. A longtime contractor, Harris came up with the ProScriber idea while building houses in Northern California. He had to cut many arcs in plywood, yet no tool existed for marking arcs from the plywood's edge—all existing tools were compass-like devices that embed in the center of the material. Most existing trammel and scribe tools also limited users to smaller arcs or specific materials.
So the builder set out to build his own versatile solution. He improved his design over five generations of prototypes, and patented the ProScriber in 1998. The final design also enables marking and scribing straight lines of any length.
Harris partnered with AbsolutelyNew to advance his ProScriber to market. AbsolutelyNew fine-tuned the design and established manufacturing operations. "Having the idea is the easy part; bringing it all the way to fruition is the difficult part," he said.
"The ProScriber offers significant, incremental benefits that everyone from the commercial contractor to the home do-it-yourselfer can appreciate," said Richard Donat, AbsolutelyNew's CEO. "We look forward to seeing this ingenious product at home improvement centers and job sites nationwide."
AbsolutelyNew will start shipping the ProScriber by Spring 2009.
Product images and inventor interviews available upon request.
About AbsolutelyNew, Inc.
AbsolutelyNew is a consumer goods company that finds and drives to market the most innovative products from the world's inventors. The company's team of 80 employee experts has helped thousands of inventors bring their ideas to life. Products in the company's portfolio span a wide range of categories, and can be purchased in stores, in catalogs, online, and on TV. Headquartered in San Francisco, AbsolutelyNew is privately held, with venture capital backing from Artiman Ventures. For more information, please visit http://www.AbsolutelyNew.com.