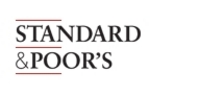 This expanded analytic tool will now offer default and ratings migration data covering more than 13,000 companies, 115,000 securities, 130,000 structured finance issues, and more than 100 Sovereign ratings
New York (PRWEB) September 26, 2008
Standard & Poor's Risk Solutions announced today that it will be releasing a robust, enhanced Web-enabled version of its CreditPro® analytic default and recovery-trends platform in October 2008. It will for the first time be fully integrated with Standard & Poor's proprietary LossStats® database--one of the market's most comprehensive sets of credit loss and recovery-analytics information.
This comprehensive database, with Web application, is a strong, statistical foundation from which to analyze probabilities of default among issuers, corporate securities, Structured Finance issues, and Sovereign ratings. Moreover, the latest enhancements to recovery analytics add extra insight to loss given default for selected U.S. companies. Now, CreditPro clients can choose to examine the issuer's reason for default and the subsequent recovery rates using LossStats data.
"This expanded analytic tool will now offer default and ratings migration data covering more than 13,000 companies, 115,000 securities, 130,000 structured finance issues, and more than 100 Sovereign ratings," said Katarina Antens-Miller, a director in Standard & Poor's Risk Solutions group. "Credit professionals will gain an enhanced ability to refine and adjust their own credit risk assessments based on the comparable historical ratings movements of similarly rated obligors or issues. They can use CreditPro to monitor and compare the ratings behavior of companies or securitized issues over specified time periods."
Moreover, the revamped tool will provide more frequent updates and enhanced credit-tracking capabilities for clients seeking recovery trends and performance data. The Recovery Analytics feature compiles credit loss information on close to $600 billion in defaulted principal from U.S. companies since 1987, allowing clients to refine their own ratings-based recovery criteria. CreditPro now gives end-users the ability to compare a specific obligor against its industry peers, or compare trading prices with ultimate recovery.
"Clients can also filter, customize and analyze aggregated ultimate recovery information for obligors, instrument types, issues, and debt cushion," noted Ms. Antens-Miller.
Overall, the improved and integrated CreditPro product launching in October will allow credit risk professionals the ability to apply best credit practices in their own models, meet evolving regulatory standards, expand probabilities of default analysis for securitized issues, and stay up-to-date on regional and sector credit terms.
Providing a rich variety of advanced tools and services, Standard & Poor's Risk Solutions (http://www.risksolutions.standardandpoors.com) helps clients worldwide to develop, enhance, and validate their credit assessment processes, collect and analyze data, model credit risk, and train staff. Risk Solutions leverages Standard & Poor's experience in credit assessment to help you manage your credit activities with confidence. For more information about Risk Solutions or to be added to our mailing list, please write to us at risksolutions@standardandpoors.com and include full contact information.
Standard & Poor's, a division of The McGraw-Hill Companies (NYSE:MHP), is the world's foremost provider of financial market intelligence, including independent credit ratings, indices, risk evaluation, investment research and data. With approximately 8,500 employees, including wholly owned affiliates, located in 23 countries and markets, Standard & Poor's is an essential part of the world's financial infrastructure and has played a leading role for more than 140 years in providing investors with the independent benchmarks they need to feel more confident about their investment and financial decisions. For more information, visit standardandpoors.com.
###