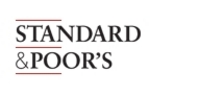 Incorporating a host of analytical and technical upgrades, the model can lay the foundation for better-informed lending decisions by allowing institutions to identify the risk in their current small business loan portfolio
New York, NY (PRWEB) October 30, 2008
Standard & Poor's and Equifax Inc. (NYSE:EFX) announced today at the Small Business Banking Conference that they have joined forces to introduce a new chapter in small business loan analysis with the launch of the newly enhanced Standard & Poor's Small Business Portfolio Evaluator (SBPE). SBPE is an analytical tool that assesses small business loan portfolio risk and also helps package these loans for sale into the capital markets - all through one resource.
"Incorporating a host of analytical and technical upgrades, the model can lay the foundation for better-informed lending decisions by allowing institutions to identify the risk in their current small business loan portfolio," said David Goldstein, Managing Director at Standard & Poor's. "At the same time, it streamlines the process of analyzing, testing and assembling small business loan pools for sale into the secondary markets."
SBPE is designed to make it easy to obtain a portfolio-level view of small business loan risk. Using each borrower's Equifax Commercial Credit Risk Score, the analytical platform analyzes individual borrower quality as well as geographic, business sector, and other correlations between borrowers to provide an assessment of a portfolio's overall risk. The Equifax Small Business Credit Risk Score is a preferred option for Standard & Poor's in its analysis for rating U.S. small business loan portfolios.
"We are delighted to offer with Standard & Poor's a product that helps improve a financial institution's decision-making process," said Michael Shannon, President of Equifax's Commercial Information Solutions. "The combination of Equifax's advance risk scoring solution and Standard & Poor's analytics makes SBPE a powerful risk tool for banks and credit unions that need deeper insights into small business loan risk."
Additionally, financial institutions will be able to perform "what if" analyses to identify the strength of loans in particular portfolios and determine the appropriate action to take on them. The new solution also allows an institution to evaluate the small business loan risk profile of potential acquisitions or merger partners.
SBPE uses a Monte Carlo simulation to determine the default distribution for geographically correlated small business loan pools. It provides a probability distribution of a given portfolio's default rates through the final maturity of the longest loan, helping users to analyze and assemble portfolios.
For more information or to arrange a demonstration of SBPE, please contact John Messina at 212-438-8436 or john_messina @ sandp.com.
About Equifax Inc.
Equifax empowers businesses and consumers with information they can trust. A global leader in information solutions, Equifax leverages one of the largest sources of consumer and commercial data, along with advanced analytics and proprietary technology, to create customized insights that enrich both the performance of businesses and the lives of consumers.
Customers have trusted Equifax for over 100 years to deliver innovative solutions with the highest integrity and reliability. Businesses--large and small--rely on Equifax for consumer and business credit intelligence, portfolio management, fraud detection, decisioning technology, marketing tools, and much more. Equifax empowers individual consumers to manage their personal credit information, protect their identity, and maximize their financial well-being.
Headquartered in Atlanta, Ga., Equifax Inc. employs approximately 7,000 people in 15 countries throughout North America, Latin America, and Europe. Equifax is a member of Standard & Poor's (S&P) 500® Index. Equifax's common stock is traded on the New York Stock Exchange under the symbol EFX.
Standard & Poor's, a division of The McGraw-Hill Companies (NYSE:MHP), is the world's foremost provider of financial market intelligence, including independent credit ratings, indices, risk evaluation, investment research, and data. With approximately 8,500 employees, including wholly owned affiliates, located in 23 countries, Standard & Poor's is an essential part of the world's financial infrastructure and has played a leading role for more than 140 years in providing investors with the independent benchmarks they need to feel more confident about their investment and financial decisions. For more information, visit http://www.standardandpoors.com.
# # #