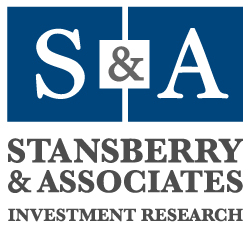 ...the price of these things can go up and the price of these things should go up.
- Matt Badiali
Baltimore, MD (PRWEB) June 26, 2013
"(Uranium) is still one of the most important fuels for energy," Badiali said. "Right now it's selling at a loss… but the price of these things can go up and the price of these things should go up."
Right now, the spot price of uranium is so low that most miners can't cover the cost of producing. That leaves production companies with two choices: shut mines or raise prices.
Uranium is primarily used as the fuel in nuclear power plants, which supply about 13% of the world's electricity.
The video was released this week in the Stansberry Media Minute. You can watch it here.
The Stansberry Media Minute is produced each day the markets are open by Stansberry & Associates Investment Research and gives a brief insight into what Stansberry's expert analysts are seeing in current investment trends and opportunities. For more information about Stansberry & Associates or to book an interview with its analysts, please contact Sara Wilson at 410-864-1784, or media(at)stansberryresearch(dot)com.
Matt Badiali has more than 15 years of experience as a hydrologist, geologist, and a consultant to the oil industry. He holds a M.S. Geology from Florida Atlantic University and is a member of the American Geophysical Union, Geological Society of America, and American Association of Petroleum. Matt has taught geology at Duke University, UNC – Chapel Hill, and Florida Atlantic University. He has authored numerous research papers on geology, and he participates continually at industry conferences in the U.S. and overseas. Matt travels often, to meet other analysts, resource executives, fund managers, and others who can offer first-hand intelligence on the world of resources.
Some of Matt's recommendations in the the S&A Resource Report have shown subscribers significant gains, including Petrobras (165%), Stone Energy (93%), Veritas (77%), and recently Parker Drilling (77%). Based on his deep experience in resources, Matt is known for being careful and cautious with his investment advice, preferring to patiently wait for opportunity, rather than chasing after seemingly quick profits.
Stansberry & Associates Investment Research is an independent financial research firm, delivering unbiased investment intelligence to self-directed investors seeking an edge in a wide variety of sectors and market conditions. S&A experts produce a steady stream of timely research that covers topics such as value investing, maximizing income, energy-sector investing, resources, biotech, medical technologies, financials, technology, short-selling, macroeconomic analysis, and options trading. Stansberry's unrelenting and uncompromised insight of market trends and analysis has made it one of the most respected and sought-after research organizations in the financial sector.
Founded in 1999 and based out of Baltimore, Maryland, S&A has nearly two dozen analysts and researchers– including former hedge-fund managers and buy-side financial experts – who publish proprietary insights to more than 350,000 individual subscribers in more than 100 countries. Stansberry & Associates Investment Research has additional offices in Florida, Oregon and California.