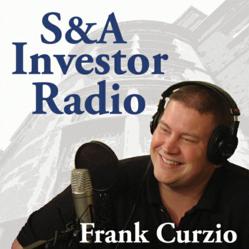 You now have real-time information available. You know what's happening instantly. I believe I can create a closed-loop system that makes little adjustments (to the economy) like the thermostat in a house. - Vivek Ranadivé
Baltimore, MD (PRWEB) October 22, 2012
S&A Investor Radio on the Stansberry Radio Network, featured TIBCO Software CEO and co-owner of the Golden State Warriors Vivek Ranadivé, discussing what Big Data means for public policy, business and sports. TIBCO is a $4 billion market cap company dedicated to leveraging the power of "data in motion" to maximize revenue, operate with greater efficiency, and proactively avert risk.
Said Ranadivé : "Mobility is the biggest trend. People will be doing everything from their mobile device. It took 100 years for there to be a billion landlines. It took 10 years to reach that number for the cell phone. It took just one year for a billion smartphones. Your cell phone has more computing power than the entire NASA space program had when we put a man on the moon. This is the single biggest opportunity in the enterprise today."
Ranadivé said that the Federal Reserve can benefit from the revolution in data and analytics.
"If you had the Fed regulating the heat in your house, every three months they'd turn the heater on or off. They would continuously be overheating and underheating your house," Ranadivé said. "That's how they run the economy. You now have real-time information available. You know what's happening instantly. You don't have to wait three months. I believe I can create a closed-loop system that makes little adjustments like the thermostat in a house. Software can prevent the cycles, ups and downs we've had with the Fed."
Ranadivé, owner of the Golden State Warriors, has also found a way to help his NBA pro basketball franchise develop a more committed fan base through data and analytics. The Fan Zone app for Warriors fans has become the most popular sports app in the world. Fan Zone users get discounts and engage with the team.
Ranadivé was one of the first CEOs to appear as a guest on S&A Investor Radio. Host Frank Curzio plans to have more CEOs if there is favorable reaction from listeners.
Hear the full S & A Investor Radio episode with Vivek Ranadivé: http://www.stansberryradio.com/Episode/Play/93
In the 'educational segment' of the podcast Curzio talked about his recent trip to the unexplored oil producing areas of West Texas. A great investment opportunity could be buying land around the developing Cline shale, said Curzio. Curzio discusses the potential of the Cline shale in the October issue of Small Stock Specialist, the newsletter he writes for subscribers. The October issue is titled: "The Next Eagle Ford: How we'll profit from the next major oil field in Texas."
Stansberry Radio Network
S & A Investor Radio with Frank Curzio is a top three investing podcast on iTunes, with nearly 50,000 downloads and listens per month. New episodes release every Wednesday afternoon.
Stansberry Radio with Porter Stansberry is a top three investing podcast on iTunes, with more than 80,000 downloads and listens per month. New episodes release every Thursday afternoon. Download Stansberry Radio with Porter Stansberry shows on iTunes http://itunes.apple.com/us/podcast/stansberry-radio-edgy-source/id481026239.
Frank Curzio
Small Stock Specialist editor Frank Curzio is one of America's most recognized small stock experts. Many stocks in this sector are unknown to Wall Street and Main Street alike, which gives readers a tremendous "information advantage" in the market. Frank is a well-connected stock insider who has presented his research on programs such as CNBC's The Kudlow Report, CNBC's The Call, CNN Radio, and Fox Business News. Small Stock Specialist is published every two weeks, and provides recommendations readers can expect to hold for 2-12 months.