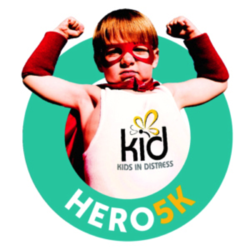 Fort Lauderdale, FL (PRWEB) April 30, 2013
South Florida Runners and Stanton Smiles are gearing up for the 2013 KIDS IN DISTRESS HERO 5K run in Fort Lauderdale. Raising awareness and money for Children in the South Florida Community.
The goal is to raise $200,000 to help feed thousands of children in South Florida. Fort Lauderdale Dentist Stanton Smiles and friends have raised over $ 1,440 for the Kids In Distress charity.
The race will take place on Thursday, May 2nd, 2013. The course will go through Downtown Fort Lauderdale beginning at Huizenga Park. Runners are encouraged to dress as a super hero and/or inspirational figure! To be in the spirit of the event Dr. Robert Stanton will fittingly dress up as the tooth fairy.
"It's always great to help, especially for such a great cause," says Dr. Robert Stanton. "The idea was to donate $500 but people's enthusiasm and generosity have gone way beyond that goal".
Stanton Smiles Team:
Robert Stanton $135
Nancy Ufer $500
Marcos Acosta $35
Vicki Caccamo $60
Donovan Grant $35
Maegan Grant $35
Sarah Haezebrouck $35
Salma Hassan-Stanton $55
Shahin Hussein $500
Jean-Pierre St. Jacques $50
To register, visit http://www.walkforkid.org. Registration closes April 30th at 12:00 PM. Adult entry $35; $50 after April 30th, participants 17 and under are $10; $15 after April 30th.
About Kids in Distress
Kids In Distress (KID) prevents and treats children who have been abused and neglected. Recognized as a premier agency in South Florida, they provide family strengthening services as well as children's services for more than 10,000 children and their families. Giving children and their families the tools, skills, and education they need to maintain a safe, stable, and healthy environment in which to thrive.
About Stanton Smiles
Fort Lauderdale Dentist DR. Robert Stanton, DMD provides Fort Lauderdale with the latest options in periodontal treatment, dental implants, teeth whitening, porcelain veneers, Invisalign, and even Botox. Creating a comfortable atmosphere for all of his patient and their families. Stanton Smiles Address: 3038 North Federal Highway, Fort Lauderdale, FL 33306 Phone: 954-568-9788
PR contribution by: Boasting BiZ and written by: Miguel Mendez