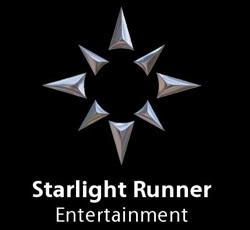 New York, NY (PRWEB) December 11, 2012
Starlight Runner Entertainment, a New York-based production company specializing in transmedia narratives, announced that it is working with the number-one entertainment brand for kids, Nickelodeon on its newest animated property, Teenage Mutant Ninja Turtles. Nickelodeon's Teenage Mutant Turtles premiered on Sept. 29 to 3.9 million viewers and is averaging 3.4 million total viewers per episode.
Known for their transmedia work on blockbuster franchises such as Avatar, Pirates of the Caribbean and Transformers, the Starlight Runner team, led by co-founders Jeff Gomez and Mark S. Pensavalle, were tasked to analyze the Teenage Mutant Ninja Turtles brand and prepare it for growth on new media platforms. With the franchise dating back to 1986, Starlight Runner analyzed all versions of the property including television shows, films, games and merchandise to ascertain the essence of the brand and aided in the creation of a cohesive franchise narrative. The team absorbed the more than 25 years of existing content to create a 'Mythology' bible for the franchise, a unique document exclusively produced by Starlight Runner. A survey of the brand essence of the franchise, the 'Mythology' includes profiles for all characters, locations, vehicles and weapons, in addition to compiling the secret histories of fan favorites, Shredder and Master Splinter.
"Over half of the Starlight Runner team came of age with Teenage Mutant Ninja Turtles so there was an enormous amount of excitement to be working on this franchise," said Jeff Gomez, CEO and co-founder of Starlight Runner Entertainment. "We worked diligently to help chart the Teenage Mutant Ninja Turtles landscape for licensees and creative participants."
"Through Starlight Runner's expertise, we've developed an invaluable long-term resource that has helped prepare the Teenage Mutant Ninja Turtle franchise for its home across Nickelodeon platforms," said David Chustz, Senior Vice President, Off-Channel and Consumer Products, Nickelodeon Group. "We are looking forward to expanding the property and continuing its success."
For more information about Starlight Runner Entertainment visit http://www.starlightrunner.com or connect on Facebook and Twitter.
About Starlight Runner Entertainment
Starlight Runner Entertainment, Inc. is the world's leading creator and producer of highly successful transmedia franchises, maximizing the value of intellectual properties by preparing them for extension across multiple media platforms. Starlight Runner produces film, television shows, and video games, as well as compelling social, corporate and political multi-platform narratives with world-renowned partners and clients. Chief Executive Officer Jeff Gomez and Executive Vice President and Chief Operating Officer Mark S. Pensavalle founded Starlight Runner in 2000 with investment financing from Los Angeles-based Arcturus Capital. The company's clients include Coca-cola, 20th Century Fox, Microsoft, The Walt Disney Company, Campbell's, Viacom, Sony Entertainment, Showtime, Mattel, Hasbro, Scholastic and The United States Government. For more information about Starlight Runner visit http://www.starlightrunner.com.
About Nickelodeon
Nickelodeon, now in its 33rd year, is the number-one entertainment brand for kids. It has built a diverse, global business by putting kids first in everything it does. The company includes television programming and production in the United States and around the world, plus consumer products, online, recreation, books and feature films. Nickelodeon's U.S. television network is seen in more than 100 million households and has been the number-one-rated basic cable network for 17 consecutive years. For more information or artwork, visit http://www.nickpress.com. Nickelodeon and all related titles, characters and logos are trademarks of Viacom Inc. (NASDAQ: VIA, VIA.B).
Starlight Runner Entertainment Press Contact:
Jennie Kong, VP, Miller PR
Jennie(at)miller-pr(dot)com
323.761.7221
Nickelodeon Press Contact:
Thamar Romero, Corporate Communications, Nickelodeon
Thamar.Romero@nick.com
212.846.7491