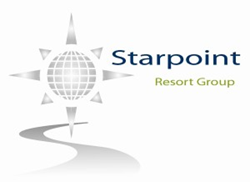 Las Vegas (PRWEB) September 18, 2015
Las Vegas has something for everyone, and this October is filled with fun festivals to check out. Starpoint Resort Group encourages travelers to visit Sin City and create some lasting memories.
1. Bike Fest – Motorists of Las Vegas, watch out! The 15th Annual Bike Fest comes to down October 1st through 4th. Most events are held at Rally Central, on Fremont Street in Downtown Las Vegas. Some features of this annual event include the Sin City Art Gallery, Bikini Bike Shine, and a Poker Run. Also, some amusing and fun competitions sprinkle the festival. Including Miss and Mr. BikeFest, Beer Belly Competition, and Best Facial Hair Competition. Manufacturers and artists will be present showing off their latest and greatest with demos and test drives. There is truly something for everyone from the bike enthusiast to the passerby.
2. Japan Festival – The Rio Casino hosts this year's Japan Festival, on October 10th from 10pm to 7pm. Formerly known as the Aki Matsuri, this event is celebrating its fifth year, and brings food, vendors, and contests to the parking lot of the Rio. Starpoint Resort Group notes that the main goal of the event is to promote Japanese culture and tradition in the Las Vegas area. The singing contest is one of the big highlights of this event, featuring Mikoshi and Bon Odori. Some of the food expected to be available includes traditional Kare pan (bread stuffed with savory ingredients), Gyoza (deep friend dumplings), Yaki Tomorokoshi (grilled corn) and Yakitori (chicken grilled on a bamboo stick). The food alone is worth a quick trip to this festival.
3. Route 91 Harvest Festival – The Las Vegas Village, across from the Luxor will be rocking with the Route 91 Harvest Country Music Festival this October 2-4. Amazing music from performers including Florida Georgia Line, Joe Nicholas, and Tim McGraw coupled with the experience of the festival feeling will leave country music fans with something to talk about for months to come. Food trucks are available all weekend, as well as the Bud Light Beer Garden and the Malibu Rum Beach House. Shop for swag at the Harvest Market or take a ride on the Vertigo Swing and get a great view of the Vegas Strip. This festival is more than just great music, so make sure to check it out!
Starpoint Resort Group is excited about the festivals and events in Las Vegas this October. For more information on these great events and assistance with other travel planning needs, contact Starpoint Resort Group today.
http://starpointresortgroup.com.
###
Phone: (866) 654-3247
Email: info(at)StarpointResortGroup(dot)com
Press release distributed by JW Maxx Solutions, a leader in content management solutions and part of a family of companies that includes Enterate Ahora.