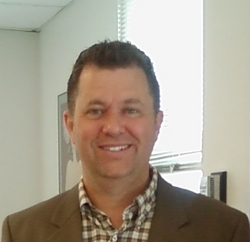 Bryan's experience and ability to engage others in discussions concerning the welfare of children makes him an exceptional addition to the Starr Commonwealth family
Columbus, OH (Vocus) September 18, 2008
We are pleased to announce that Bryan Brown of Columbus, Ohio has accepted a new position as Director of Public Policy & Business Development with Starr Commonwealth, a nationally recognized children and family services nonprofit with locations in Michigan and Ohio.
"The opportunity to take my experience and apply it to enhancing services for children and families make this an exciting time for me," said Bryan Brown. "Starr offers services that I am so passionate about, and I am looking forward to helping the organization further its mission."
Brown, a senior nonprofit executive with more than 20 years experience, has been serving as Assistant Executive Director of the Ohio Association of Child Caring Agencies (OACCA) since 2005. While with OACCA, Brown served as a resource to governmental policy makers and acted and advocated on behalf of the member agencies.
Prior to OACCA, Brown provided leadership in the development of policies, programs and practices for children and families in Greater Cincinnati as the Advocacy Director with Beech Acres. He also served as an Advocate of the Legal Aid Society of Cincinnati, as Development Coordinator with the Behringer Crawford Museum, as Business Manager with ReSTOC Inc. and as a Radio Consultant with Paulist Communications.
"Bryan's experience and ability to engage others in discussions concerning the welfare of children makes him an exceptional addition to the Starr Commonwealth family," said Martin L. Mitchell, President and Chief Executive Officer of Starr Commonwealth. "We look forward to new opportunities, with Bryan's help, to grow our programs and continuum of services, shape the future for youth and their families and provide better outcomes for all."
Brown also is very active in the community, having served on several boards and committees, including the Cincinnati Public Schools Special Education Advisory Council, Hamilton County Alliance for Children and the Child Welfare League of America's Midwest Public Policy Committee. In 2002, he received the Regional Award of Advocacy from the Children Welfare League of America, and he also has received awards from Beech Acres and OACCA for his commitment to children.
When not working, Brown enjoys the outdoors by hiking, bicycling and walking his dog. He also enjoys traveling, reading, music, theatre, and politics.
Founded in 1913, Starr Commonwealth is a nationally recognized children and family services nonprofit licensed by the States of Michigan and Ohio and accredited by the Council on Accreditation of Services for Families and Children. The organization serves more than 4,000 children, families and professionals through strength-based residential and community-based programs in Albion, Battle Creek and Detroit, Michigan, and Van Wert and Columbus, Ohio. Services range from specialized treatment programs, treatment foster care, day treatment, mental health therapy, substance abuse and private therapeutic residential treatment. Starr also offers a variety of training for professionals working with youth.
For more information about Starr Commonwealth and its programs and services, please call 800-837-5591 or visit http://www.starr.org.
Contact:
Dana Jacob
800-837-5591
jacobd@starr.org
###