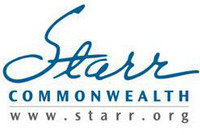 I am impressed with the innovation and creativity that Starr has in meeting the needs of families.
Columbus, Ohio (Vocus) August 27, 2008
Starr Commonwealth , a nationally recognized nonprofit serving children and families, is pleased to announce M. Lisa Lambert of Pickerington, Ohio as Executive Director of Starr Commonwealth's Hannah Neil Center in Columbus, Ohio.
Lambert, current Director of Community Development and Family Support Services for Franklin County Children Services, is joining Starr as a highly accomplished administrator with more than 20 years direct service experience in child welfare and social work. Her first day at Starr's Hannah Neil Center will be Sept. 29.
While at Franklin County Children Services, Lambert is credited with developing, implementing and monitoring two community-based programs, aligning with community partners and expanding the agency's reach.
Lambert earned a bachelor's degree in sociology from Miami (Ohio) University and a master's of science in education, specializing in social agency counseling, at the University of Dayton. Lambert also is a Licensed Social Worker (LSW) and is eligible to become a Licensed Professional Counselor (LPC).
"Lisa Lambert's professional accomplishments, leadership and reputation are what make her an excellent person to lead our Columbus program and services," said Martin L. Mitchell, President and CEO of Starr Commonwealth. "We are extremely pleased that she is joining our organization and confident that her experience and passion for youth will benefit Starr and the children and families we serve."
Lambert also is active in the community, having been involved as a Board Member at Little Blessings Day Care Center, volunteering with the Holiday Wish Program and participating in fundraising for the United Negro College Fund Walk-A-Thon. She is an active member of Genesee Avenue Church of Christ where she and her husband, Gregory, serve as youth ministry leaders. They are the parents of two daughters - Jasmine, 12, and Jade, 10.
Lambert said she discussed this career move with her family and everyone is ready for her new role.
"I am looking forward to the opportunity to work on the other side and to view challenges from a different perspective," she said. "I am impressed with the innovation and creativity that Starr has in meeting the needs of families."
Starr Commonwealth's Hannah Neil Center provides residential care to boys ages 12 to 18 and a pioneering new independent living program designed to help promising teens overcome their past and successfully complete their transition into responsible adulthood. The Hannah Neil Center, which is celebrating its 150th anniversary this fall, also operates Ohio Families First, a community-based program aimed at empowering families to prevent crisis and out-of-home placements.
Founded in 1913, Starr Commonwealth is a nationally recognized children and family services nonprofit licensed by the States of Michigan and Ohio and accredited by the Council on Accreditation of Services for Families and Children. The organization serves more than 4,000 children, families and professionals through strength-based residential and community-based programs in Albion, Battle Creek and Detroit, Michigan, and Van Wert and Columbus, Ohio. Services range from specialized treatment programs, treatment foster care, day treatment, mental health therapy and substance abuse. It also operates Montcalm Schools, a private therapeutic residential treatment program, and a variety of training for professionals working with youth.
Starr Commonwealth's Hannah Neil Center is at 301 Obetz Road, Columbus, Ohio. For more information, please call 800-837-5591 or visit http://www.starr.org.
Contact:
Dana Jacob
800-837-5591 ext. 2312
jacobd @ starr.org
# # #