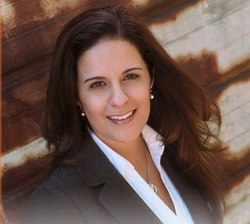 Mitch Meyerson, best-selling author and CEO of Guerrilla Marketing calls Hall "a brilliant PR and Social Media strategist, speaker and trainer. She has a wealth of experience and definitely delivers for her clients. She will exceed your expectations!"
Denver, CO (PRWEB) February 19, 2010
International Social Media Superstar Starr Hall Brings Internet Power Marketing Boot Camp to Denver to Teach Businesses How to Power Up Their Internet Marketing for Maximum Returns.
Everyone, it seems, is talking about social media and social networking. More importantly, hundreds of millions of people are talking through social media, sharing their stories online about the brands they use. Social media applications and networking sites are replacing the back fence, the corner store, and the company water cooler as the modern vehicle for viral marketing. Your customers are online talking about your business. Are you listening?
International speaker, branding consultant, and author of Get Connected, The Social Networking Toolkit for Business, Starr Hall is coming to Denver for a half-day intensive Internet Power Marketing Boot Camp, 7:30am-12:30pm, May 6th, 2010 at the Hilton Garden Inn in the Denver Tech Center. Dubbed a "global social media superstar" by Entrepreneur Press, Hall offers one-stop shopping for internet marketing wisdom on social and new media, brand blogging secrets, viral marketing, pay-per-click and organic search engine optimization. With pragmatic strategies, innovative resources, and targeted skill-enhancing exercises, Hall will reveal the secrets to increased sales and dramatic online business growth, while teaching you how to avoid the pitfalls—and overcome the challenges—of today's internet marketing landscape.
Tickets are $297 per person in advance, two for $497 (tickets purchased before March 15 include VIP access to a networking event with Starr Hall after the workshop). All tickets purchased after March 15 are $397 per person.
To find out more or register for this event go to http://www.starrhall.com/denver or contact Tad Stephens at 888-830-8233. Unlock the power of social networking: join the conversation about your brand, already in progress.
# # #