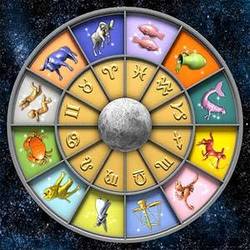 Capricorns are typically serious, practical characters, so seeing them at the top of the 'affairs table' seems strange.
London (PRWeb UK) September 22, 2009
Are Leos more loyal? Are Aquarians adulterous? New research from IllicitEncounters.com, the UK's largest extra-marital dating site, shows that our star sign can indicate how likely we are to cheat on our partners.
The site took data from its 350,000-strong membership, all of whom joined IllicitEncounters.com in pursuit of an extra-marital relationship. The results table is printed below.
Star Sign Percentage of Members
Capricorn 10.51%
Pisces 8.94%
Aries 8.89%
Taurus 8.77%
Gemini 8.66%
Aquarius 8.64%
Cancer 8.37%
Leo 7.82%
Virgo 7.73%
Libra 7.59%
Scorpio 7.18%
Sagittarius 6.90%
"Capricorns are typically serious, practical characters, so seeing them at the top of the 'affairs table' seems strange." says Sara Hartley, site representative. "But having an affair is about novelty, about doing something new. To capricorns, the idea of breaking the rules is particularly enticing, simply because it is not something they would usually do."
"Sagittarians, who feature at the bottom of the table, are positive people, always trying to make the best of their situation. They are more likely to be able to make a marriage last, since they are able to appreciate the little things and take a head-on approach to problems. Finally, Sagittarians are good at balancing loyality with independence, and are less lilely to find themselves 'trapped' in a relationship."
IllicitEncounters.com has been running since 2003, and receives around 345 new members a day. The site has just launched its Reach Out and Reward scheme for promoting IllicitEncounters.com online, which pays advertisers £40 for each person who signs up to a Gold account via their website.
About IllicitEncounters.co.uk
Illicit Encounters is the UK's longest running extra-marital dating site. It was started in 2003, beginning as a small agency with only a handful of members, but since its creation, has grown at a phenomenal rate. We now have over 350,000 members in the UK.
The aim of the site is to create a safe and nonjudgmental environment, where married men and women can meet each other. Illicit Encounters is a profile-based website, where each member has a personalised space stating who they are, what they're looking for and their interests. Users can talk freely on our new-improved chat system, or send each other messages through our internal mailing system.
The average Illicit Encounters member is a professional, often working in management or as an executive, and between the ages of 36 and 40. We have the most balanced ratio of men to women online than any other dating site.
For More Information
If you would like more information about Illicit Encounters please contact Rosie Freeman-Jones at presspr@illicitencounters.co.uk or call 02088199936. Illicit Encounters has a wealth of statitics on infidelity and related subjects, as well as many strong female and male case studies, available to talk candidly about their experiences.
###